Qujiang Polar Ocean Park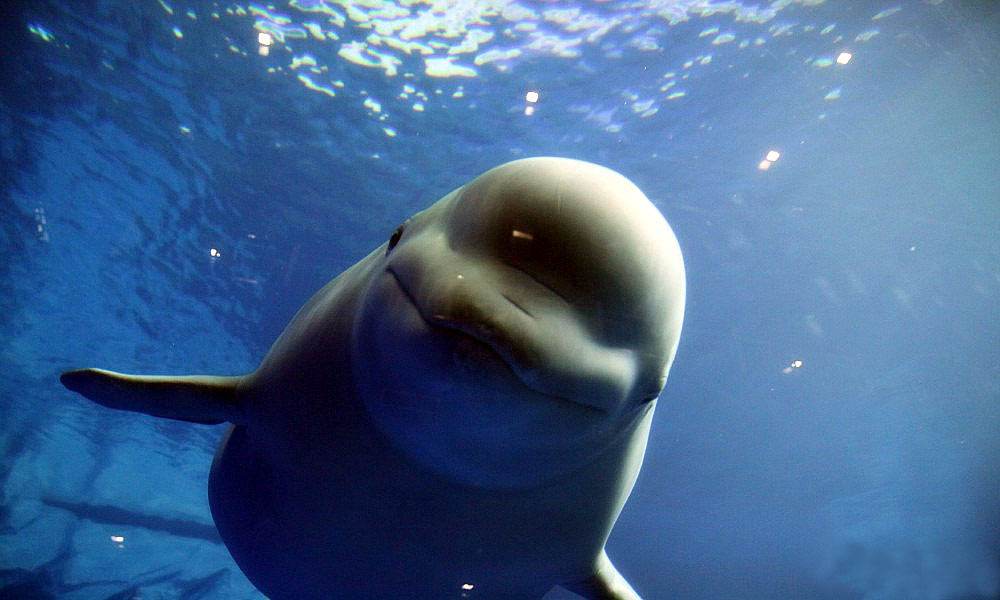 Qujiang Polar Ocean Park
A Brief Introdution
Qujiang Polar Ocean Park is located in Xi'an City, the new "national cultural industry demonstration zone" in Qujiang. Covering an area of 11.5 acres. Mainly consist of the aquarium, the polar museum and Gold Coast Commercial Street. It is one of China's largest ocean theme parks, with multiple functions including polar ocean experience, leisure and entertainment, and science education, etc.

Function
Aquarium
Aquarium is the central part of the Ocean Park. Its total construction area is 18,600 square meters (4.6 acres). The major sightseeing zones are Ocean Science Hall, Tropical Rainforests Hall, Underwater Tunnel, and Performance Hall, etc. The activities here include performances from "mermaids" (played by human beings), dolphins, sea lions, and sharks, etc.
Occupying an area of over 400 square meters (15.8 square yards), Ocean Science Hall is the largest among all of China's ocean science halls within ocean parks. Moreover, it exhibits a sample of Bryde's Whale. Measuring 13.5 meters (about 44.2 feet) long, it is the longest of all China's Bryde's Whale samples exhibited in ocean parks. By visiting the aquarium, visitors can learn ocean knowledge from professional guides, and observe the growth and developmental events of sea creatures. Children are even allowed to make samples by themselves.

Upon entering the Tropical Rain Forest Hall, visitors will feel like they are in a real rain forest. Based on the growing habits and dwelling environments of tropical plants and creatures, experts have created this rain forest by using not only plants and creatures, but also the sounds and lighting from woods, streams, crawling snakes, rains, dews, lightning, and displaying rain forests backgrounds, etc. It is divided into five thematic zones: Ancient Discovery, Rain Forest Wonder, Human Beings and Nature, Exotic Flavor, and A Walk in the Future. The various creatures here and their living habits and behaviors will give visitors good experiences of rain forest life.

Crocodile Show
Crocodile Show The 80-meter-long (about 2,625 feet) underwater tunnel boasts over 90 types of sea species from all over the world, with total amounts exceeding 5,000, from dreadful sharks to dancing skates. In addition to marine lives, there are also some freshwater ornamental fishes. During the trip, visitors can feed the creatures themselves, and dive into the water to have a close communication with ocean creatures.
Polar Museum
Located to the southwest of Aquarium, it has been opened to the public since February 5, 2013. It mainly consists of Polar Science & Experience Zone, Walrus Iceberg, Penguin Island, Polar Bear Gazebo, White Whale Opera House, and Happy Performance Theater, etc. It exhibits the living habits of polar ocean creatures from different angles and in various ways.
Golden Coast Business Street
Occupying an area of over 16,000 square meters (about 4 acres), it consists of seven ocean style buildings. With families and children as the major customers, it is a good place for having meals, shopping, and entertaining.
In addition, there is a crocodile hall where visitors can enjoy an exciting "battle" between the crocodile and human beings.

Information
Admission Fee: CNY 160 (including all performances in Aquarium and Polar Museum)
Opening HoursTicket Selling: 08:45-16:30
Aquarium: 09:00-18:00
Polar Museum: 09:00-17:30
How to get to there
Take bus No. 21, 501, 601, Qujiang Tourist Bus or Tourist Line 8 (No. 610), and get off at Qujiang Haiyang Shijie (Qujiang Polar Ocean Park) Station.