Day 1 Beijing-Xian by Bullet Train
Place&Transport: From Beijing to Xi'an by Bullet Train
Today's Activities: N/A
Accommondation: N/A
Meal: N/A
Today, you'll take bullet train from Beijing to Xi'an, it takes around 5.5 hours for one way. Once you arrived in Xian, our local Xi'an tour guide will pick you up at the exit of Xi'an train station with a welcome signage "Xi'an Private Tour". And escorted you to your hotel in Xi'an directly, the rest of the day is free for you to relax. (We provide transfer service from Beijing hotel to Beijing train station as well.)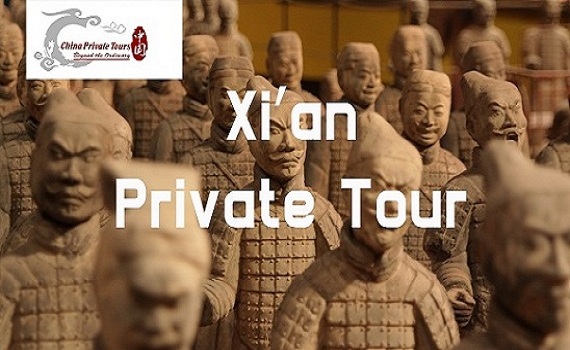 Our Xian Pick Up Sign "Xian Private Tour"
(We provide private transfer departure service from your hotel in Beijing downtown or Beijing train station, please feel free to let us know your requirement, our tour can be tailor-made for your group only.)
Day 2 Xi'an
Place&Transport: Xi'an
Today's Activities: Big Wild Goose Pagoda, TangBo Art Museum, Traditional Chinese Painting, Shuyuanmen Ancient Culture Street
Accommondation: N/A
Meal: L
After breakfast, our local Xi'an tour guide will meet you at your hotel lobby on time. And your Xi'an tour start.
Firstly, your tour guide will take you to Big Wild Goose Pagoda. It's also named Giant Wild Goose Pagoda, is a Buddhist pagoda located in southern Xi'an, Shaanxi province, China and became the symbol of the old-line Xi'an. It was built in 652 during the Tang dynasty and originally had five stories. The structure was rebuilt in 704 during the reign of Empress Wu Zetian, and its exterior brick facade was renovated during the Ming dynasty. The Big Wild Goose Pagoda attracts numerous visitors for its fame in the Buddhist religion and its simple but appealing style of construction. It is rated as a National Key Cultural Relic Preserve. One of the pagoda's many functions was to hold sutras and figurines of the Buddha that were brought to China from India by the Buddhist translator and traveler Xuanzang.
Next to TangBo Art Museum is a museum of Shaanxi folk arts and ancient Chinese art, it was founded in 2000, possesses a collection of Shaanxi folk arts and representative ancient paintings exhibited in historical sequence. The artwork exhibitions of contemporary artists (professors and students of Xi'an Academy of Fine Arts) are held periodically. The periodic calligraphy and painting lectures are held as well to the audiences who like traditional Chinese arts. TangBo Art Museum possesses to show Shaanxi folk arts (including Huxian farmer painting, Huaxian shadow play, North Shaanxi papercuts, Fengxiang Shehuo ladle facial mask, Fengxiang clay sculpture and new year pictures) and representative ancient paintings exhibited in historical sequence. The periodic calligraphy and painting lectures are held for the audiences who like traditional Chinese arts.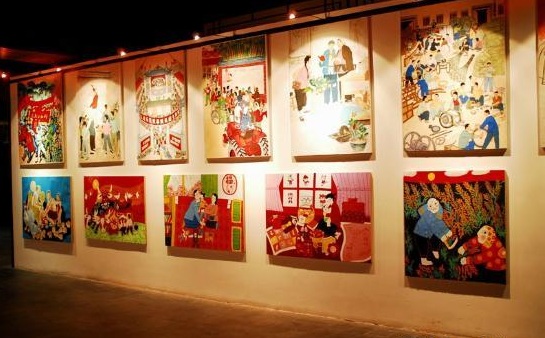 Later, take a lession to learn Traditional Chinese Painting with your teacher. Traditional Chinese painting has a rich history as an enduring art form and is well known throughout the world. Traditionally, Chinese painting is done on rice paper or thin silk, using a variety of brushes, Chinese ink and dye. Chinese painting covers a variety of subjects: portrait, landscape, flowers, birds, animals, and insects. Traditional Chinese painting is known as "guo hua (??)". Like calligraphy, the painting is done using a brush dipped in black or colored ink, usually on paper or silk. The finished work can be mounted on scrolls and hung. Traditional painting has also been done on walls, porcelain and lacquer ware.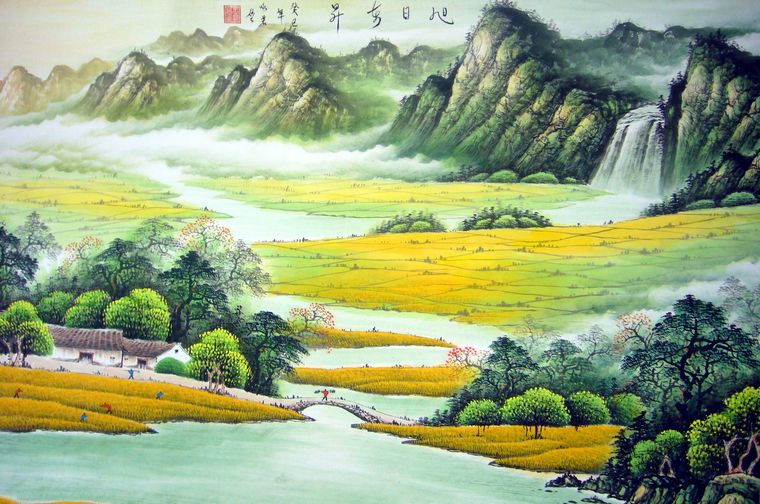 Move to Shuyuanmen Ancient Culture Street. It is located south of the Bell Tower in Xi'an, is famous for being the location of Guanzhong Academy. A decorated archway stands at the entrance to the street with 3 golden Chinese characters "Shu Yuan Men" carved on the top, and a striking couplet is engraved on each site of the archway, reading "The Stele Forest Contains National Treasures" and "The Academy Gestates Big Talents". Moreover, Shuyuanmen Street is shopping paradise, it's not like the splendid and majestic ones in Beijing Da Zhalan or modern ones in Shanghai Nanjing Road, very simple. ShuyuanMen Street is flanked by shops and stores, which sell the four treasures of the study (writing brush, ink stick, ink slab and paper).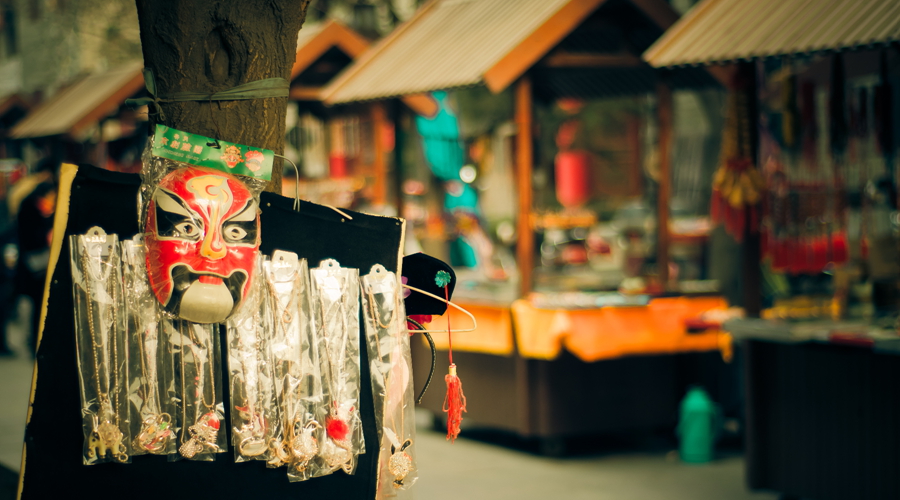 Drive you back to your hotel.
Day 3 Xi'an-Beijing
Place&Transport: Xian
Today's Activities: Terracotta Warriors, Bell Tower
Accommondation: N/A
Meal: L
In the morning, you will be transferred to Terracotta Warriors, it takes around 40 minutes for one way.
Terra-cotta Warriors and Horses Museum is known as "the eighth Wonder of the world", the museum shows a surprisingly high level in sculpture which is listed as the most significant discovery of the 20th century. Up to now, there has discovered a total of 179 accompanying burial pits of different connotations and various shapes in Qinshihuang's Mausoleum area. The discovery of these pits has provided all important significance in the research of the burial system of the Qinshihuang's Mausoleum, the characteristics structures and characteristics of the burial pits. However. What makes people feel amazing is that of all the burial pits, none has been found survived from being burnt down.
Chinese emperors usually began to built their tombs when he was alive. Qin Shi Huang began to build his tomb soon after he became an emperor. In ancient China, when a person died, especially someone of high status or with wealth, there would be someone or something to be buried with the dead. The Qin Terra-cotta Warriors and Horses were built to be buried with First Emperor of Qin when he died. It takes about 40 years to finish the whole project. Over 700 thousand labors took part in the construction of the Qin Terra-cotta Warriors and Horses.
Three pits of clay warriors and horses have been discovered for now. These three pits covers an area of over 20 thousand square kilometers. There are all kinds of warriors and horses. The weapons the warriors holding are all made of metal, which can be used in real wars. It indicates that Qin Dynasty's metallurgical technology and weapon-manufacturing technique already had reached quite a high level. No wonder people say that it is an underground army. The warriors are all well-made and each of them looks different. It seems that each of the warriors are created with a prototype. They just look like real persons with different actions or expressions.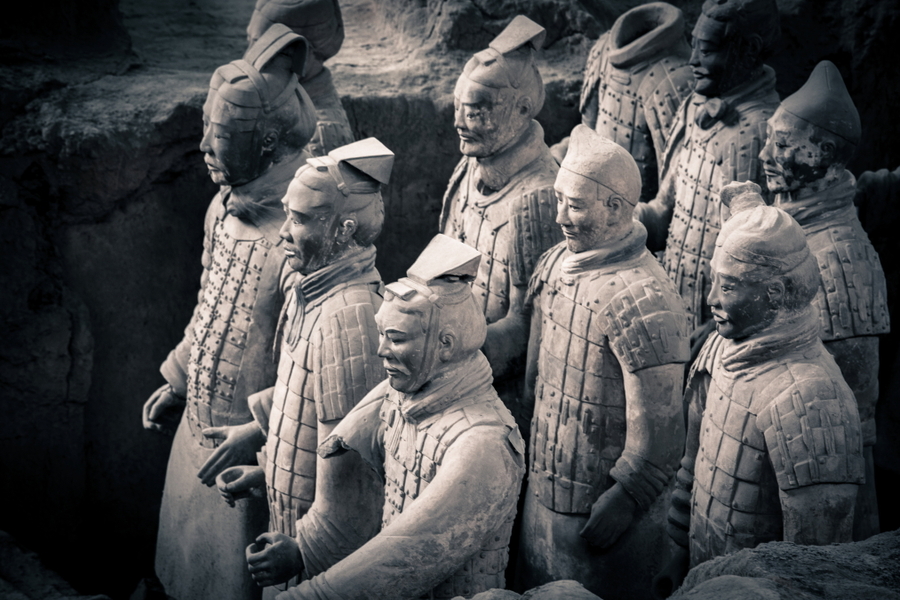 After finished the Terra-cotta Army, drive you back to Xian downtown.
Later, you'll head for Bell Tower. In Chinese history from Ming Dynasty, each city had a bell tower and a drum tower. The bell was sounded at dawn and the drum at dusk each day in ancient time, a means of telling time. Xian was not exception. The Bell Tower and Drum Tower of Xi'an date back to the Ming dynasty (1368-1644). The two are located in the center of the Xian city connecting the four roads from east, south, west and north within the city wall. Atop the Bell Tower you will have a panoramic view of the Xian City.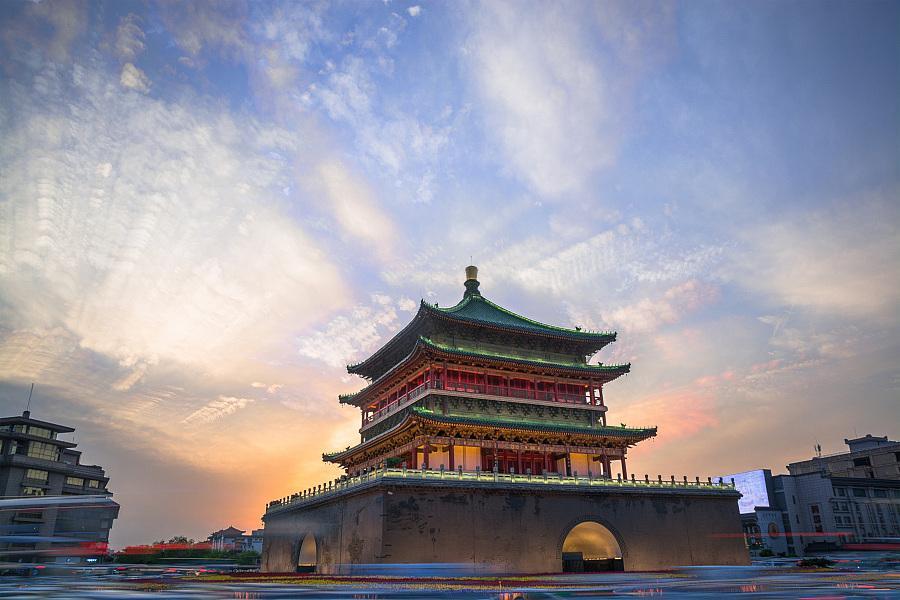 You will be taken back to Xian train station.
Optional Service:
1. Private One Way Transfer From Xian downtown hotel to Xian train station: 51USD in total including driver.
2. Private One Way Transfer From Xian train station to Xian downtown hotel: 51USD in total including driver.
3. Private One Way Transfer From Beijing downtown hotel to Beijing train station: 59USD in total including driver.
4. Private One Way Transfer From Beijing train station to Beijing downtown hotel: 58USD in total including driver.
5. Round Way Beijing Xian "G" Train Tickets: 160USD for 2nd class train ticket
Above service is for your references, the Xian tour from Beijing is 100% flexible and customizable, feel free to let us know your requirement.
Price Per Person in US Dollars