Yellow River Mother Sculpture
Post Date: 2020/03/17 13:26
Share to:
Overview
The statue is one of the famous landmark of Lanzhou city. It is located in the middle of the Binhe Road on the south bank of the Yellow River in Lanzhou and was created by the sculptor Ms. He E. The Yellow River mother sculpture is composed of "mother" and "baby boy". which symbolize the mothers of the Yellow River who feed the Chinese nation, the unyielding and indomitable, and the happy Chinese grandchildren. The base of the sculpture is engraved with water ripples and fish patterns, which are the original patterns derived from ancient painted pottery in Gansu Province.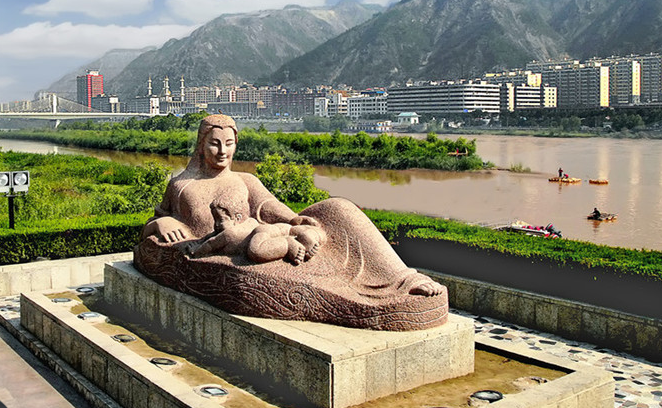 Brief of Yellow River
The Yellow River is the surging heart of Chinese civilization. With a length of 3,395 miles (5,464 km), it is the country's second longest river. Its waters and the rich soil it carries bring the agricultural abundance needed to support China's enormous population. However, this "Mother River" has always had a dark side to it as well. When the rains are heavy or silt blocks up the river channel, she has the power to jump her banks and spread death and destruction across central China.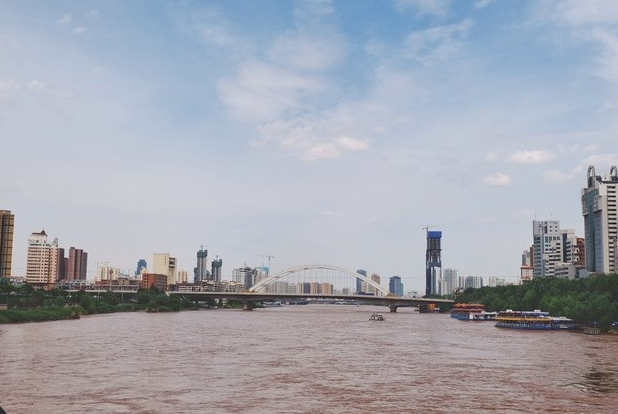 Basic Information
Location: Middle Section of Binhe Road, Qilihe District, Lanzhou City,(North of Xiaoxihu Park)
Entrance Fee: FREE
Opening Hours: All Day
How to get there:
1) Take city bus No. 25 or No.142, get off at Yellow Mother Station(Huang He Mu Qin in Chinese);
2) Take city bus No.15,105,109, get off at waterwheel Garden Station;
3) Take Taxi