Tour Itinerary
Place&Transport: Xian
Today's Activities: Chinese Foot Massage
Accommondation: N/A
Meal: N/A
Pick up service can be arranged at your hotel in Xian or Xian train station, you will find a welcome signage "Xi'an Private Tour". And you will be taken to a local Xian foot massage store.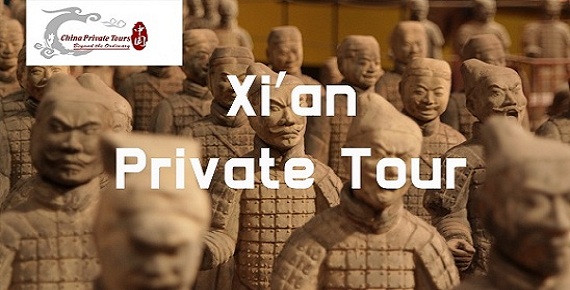 Our Xian Pick Up Sign "Xi'an Private Tour"
Chinese Foot Massage: There various types of reflexology related massage styles focus on the feet, massage of (usually) the soles of the feet is often performed purely for relaxation or recreation. It is believed there are some specific points on our feet that correspond to different organs in the body. Stimulation of these points during foot massage can cause significant reduction in pain. Studies also suggest that foot reflexology massage can reduce fatigue and promote better sleep.
Background & Benefits of Foot Massage
The Chinese foot massage has been practiced for centuries and is a popular pastime in China. The process consists of a foot bath followed by an intense massage on various pressure points in the feet, ankles, and legs. For many Westerners, a traditional Chinese massage can be painful the first time. The ancient Chinese medical text, Huangdi Neijing, has been consulted for more than two millennia. It was written by the Yellow Emperor. In the text, the Emperor recommends massage for healing and health. Since then, massages have been incorporated into treatment for medical ailments.
In China, people get a foot massage for a variety of reasons, ranging from getting pampered, to socializing with friends or treating an injury or sickness. Because Foot massage improves the immune system and keeps the body's natural balance. Beides the health-care method, foot reflexology also can at least cure minor ailments, ease head and stomach discomforts. Foot reflexology in the West has gone through various phases of acceptance from the traditional medical community. While once regarded as superstition by Western medicine community, foot massage or reflexology is now being looked at in a more favorable way by both the medical community and the general public. That's why they are widely performed in hospitals and massage parlors today.
What to Expect During Foot Massage
While the quality of a traditional Chinese foot massage may vary, it typically begins with being seated on a footstool while soaking the feet in hot water infused with tea and herbs. While the feet are soaking, the masseur massages and kneads a person's shoulders, upper back, and neck for five to 15 minutes.
After that, transferred to a comfy lounge chair. Next, the feet are removed from the water and dried off with a towel and then propped up on a footstool.
Then, the massage therapist wraps one foot in a towel and then begins to work on the other foot. The massage therapist applies cream or lotion to the foot and then rubs, kneads, pushes, and massages pressure points on the bottom, top, and sides of the foot.
The massage is often painful, particularly for first-timers, because it is believed that each part of the foot is connected to a part of the body.
If soreness is felt in a particular part of the foot, the theory is that the corresponding part of the body has a problem.
After both feet are massaged, hot towels are wrapped around the feet. After the massage therapist rubs the swaddled feet, they are dried. Then, the lower legs and thighs are massaged using kneading, stroking, and pounding motions.
A cup of tea is often served before, during or after the massage. Snacks such as dried plums, nuts, or tomatoes may also be served.
At the end of the tour, drive you back to your hotel in Xian or Xian train station.
Price Per Person in US Dollars