Tour Itinerary
Place&Transport: Xi'an
Today's Activities: Shaanxi History Museum, Big Wild Goose Pagoda, Small Wild Goose Pagoda, Calligraphy lesson, Muslim Quarter
Accommondation: N/A
Meal: N/A
Today our local Xi'an tour guide will pick you up at your hotel in Xi'an or Xi'an train station, you will find a welcome signage "Xi'an Private Tour". And your Xi'an tour start.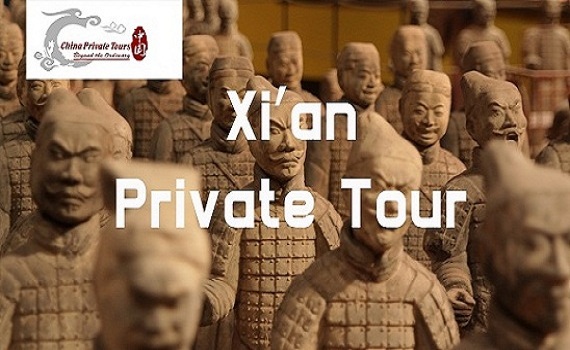 Our Xian Pick Up Sign "Xian Private Tour"
Sightseeing today starts with relaxing in a comfortable car, chauffeuring you to a famous spot, Shaanxi History Museum. Shaanxi History Museum is located to the northwest of the Giant Wild Goose Pagoda, which is one of the four largest museum with modern facilities in China. The museum, built in traditional Tang architectural style, houses over 370,000 cultural relics, including murals, paintings, pottery, coins, as well as bronze, gold, silver, seal and stone objects, all of which can be dated back to over 1 million years ago to the late Qing dynasty.
The modern museum was built between 1983 and 2001 and its appearance recalls the architectural style of the Tang Dynasty. It was regarded as "the pearl of ancient dynasties and house of Chinese treasures" where reflect over one thousand years of Chinese history, the splendid culture and people life in ancient times. The exhibition space is divided into an introductory hall, permanent exhibitions, special exhibitions, and temporary exhibitions, as well as one that has been named the National Painting Hall. It not only show the span of culture in ancient Shaanxi, but also show the highest level of cultural development of China's social economy.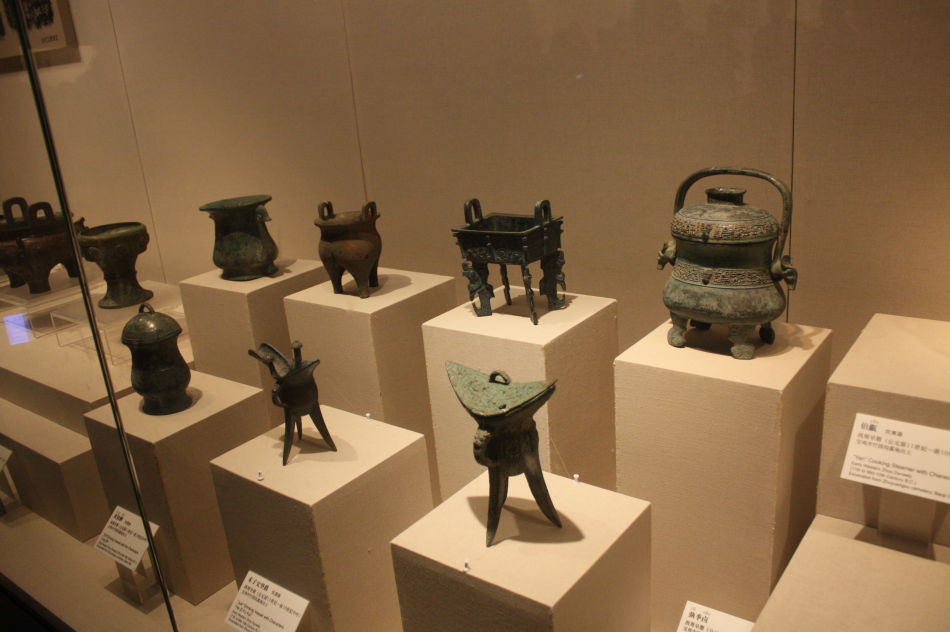 Then you will be taken to Big Wild Goose Pagoda, or Giant Wild Goose Pagoda, is a Buddhist pagoda located in southern Xi'an, Shaanxi province, China and became the symbol of the old-line Xi'an. It was built in 652 during the Tang dynasty and originally had five stories. The structure was rebuilt in 704 during the reign of Empress Wu Zetian, and its exterior brick facade was renovated during the Ming dynasty. The Big Wild Goose Pagoda attracts numerous visitors for its fame in the Buddhist religion and its simple but appealing style of construction. It is rated as a National Key Cultural Relic Preserve. One of the pagoda's many functions was to hold sutras and figurines of the Buddha that were brought to China from India by the Buddhist translator and traveler Xuanzang.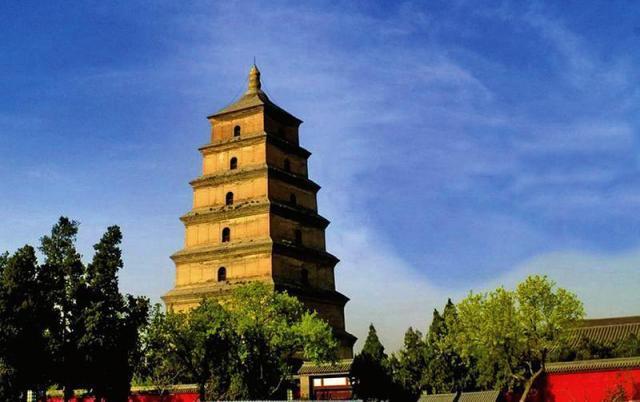 After you are done exploring, you will move on to Small Wild Goose Pagoda. The Small Wild Goose Pagoda is located on the central axis of the Jianfu Temple in south Xian. As a national AAAA scenic spot and a world heritage site, the Buddhist pagoda survives from the Tang Dynasty (618-907). Tourists can learn about the history and culture of Xian by visiting the pagoda and the Xian Museum in the southwest of the temple. The pagoda is not as famous as the Big Wild Goose Pagoda, but is more peaceful and tranquil. As part of the artistic heritage of Buddhist architectures of the Tang Dynasty, it witnessed how Buddhism was introduced to China and integrated with the culture of Han nationality.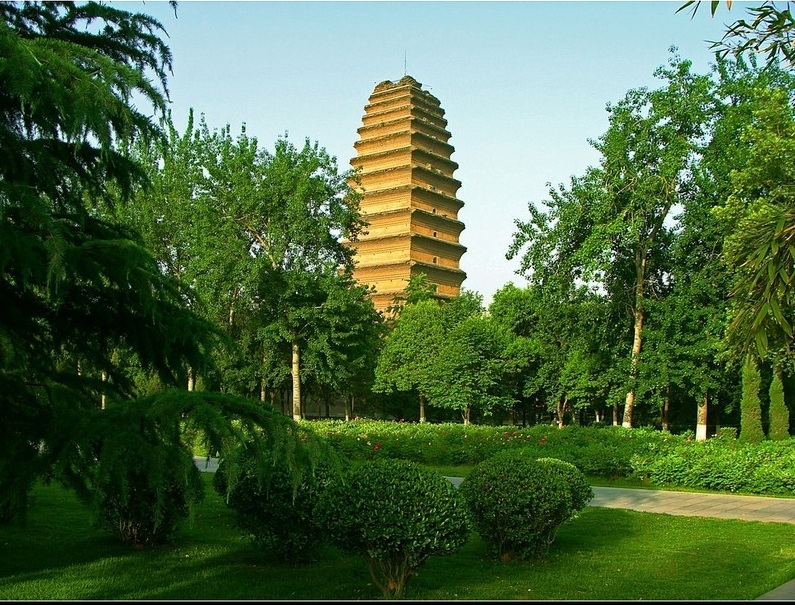 And you will take a Calligraphy lesson in Small Wild Goose Pagoda, your teacher will teach you how to handle the brush, write characters and you'll have some free time to practice by your own, your teacher will be your side in entire class. It's very important to learn the history and culture of Chinese Calligraphy for people who want to learn writing calligraphy.
What's Chinese Calligraphy?
The word "calligraphy" is originally a Greek word meaning "beautiful writing." We usually associate this word with good penmanship, handwriting that is neat, legible and attractive. In China, however, calligraphy is regarded as an art from in itself and is admired and displayed in museums just as paintings are.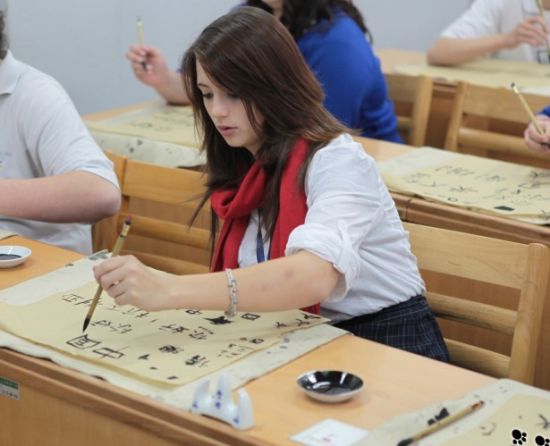 Moreover, calligraphy is often used to decorate articles of everyday use. For instance, when you go to a Chinese restaurant you may notice that the dishes are painted with characters as well as with colorful pictures. Even on the ordinary, everyday level of life, beautiful writing is appreciated.
The last stop is Muslim Quarter. Muslim Quarter is the most famous food street in Xian. It consists of Islamic food area, ethnic group shopping center, Great mosque and living area of Hui people. It is a place distinct for its delicious food and Islamic culture, with a history of more than 1000 years. The streets are paved by gray flagstone and the buildings are of Ming style. The food in the street is of north and west flavor, in which crude pancake in mutton soup, cold rice noodles, Chinese hamburger, Qishan noodles are famous Shaanxi food.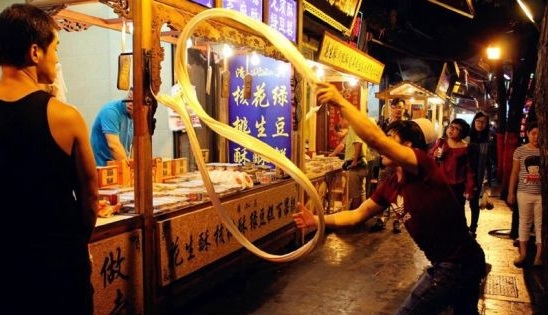 Drive you back to your hotel in Xi'an or Xi'an train station and your Xi'an tour ends. Have a pleasant trip!
Price Per Person in US Dollars