Tour Itinerary
Place&Transport: Xian
Today's Activities: Famen Temple Culutral Scenic Area: Temple Gate Square, Foguang Avenue, Famen Temple, the Namaste Dagoba
Accommondation: N/A
Meal: N/A
In the morning, our local Xian tour guide will pick you up at your hotel in Xian downtown or Xian train station, you will find a welcome signage "Xian Private Tour". And your tour start.

Our Xian Pick Up Sign "Xian Private Tour"
Firstly, drive you to 115km west of Xian and visit the Famen Temple. With a history of over 1,700 years, it is considered the "Forerunner of the Ziggurat in Central Shaanxi." The Famen Temple Cultural Scenic Area comprises four sectors including the Temple Gate Square, Foguang Avenue, Famen Temple, and the Namaste Dagoba. The scenic area is known as the "No. 2 Cultural Symbol of Shaanxi", second only to the Terracotta Army. It stands out as a world-class cultural scenic area featuring the "Time-honored Buddhist Holy Land and Age-old Classic Buddhist Site."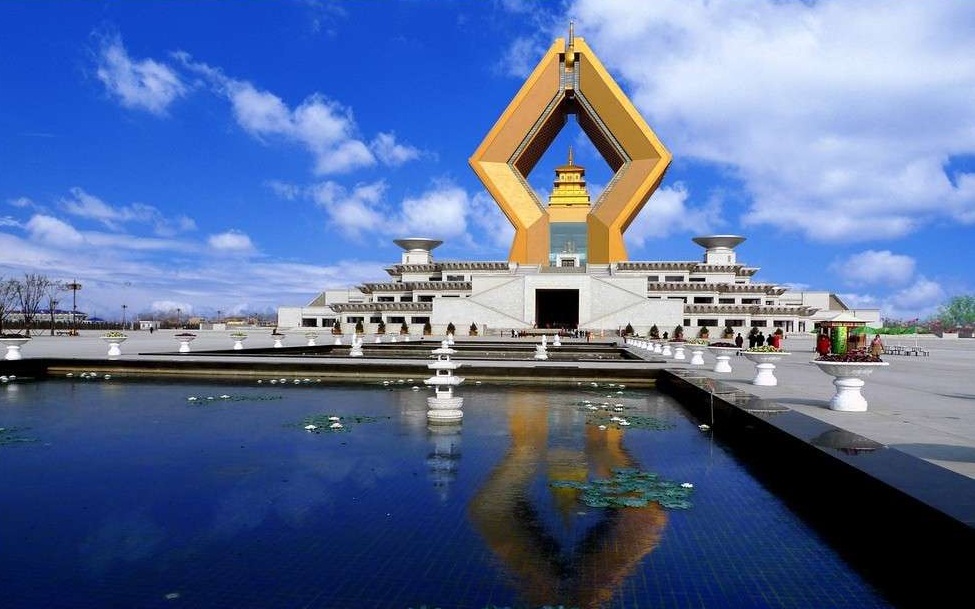 Highlights:
1. Famen Temple gained its fame in the Northern Wei Dynasty (368-534), rose up in the Sui Dynasty (581-618), reached to its heyday in Tang Dynasty (618-907) and hailed as "Royal Temple". The temple is known and respected for a Buddhist sacred land where the phalanx sarira of Sakyamuni (founder of Buddhism) was enshrined and worshiped.
2. On its completion date on May 9th of 2009, the 148-meter-high Heshi Dagoba or Holding Palms Dagoba and over 20,000 people experienced the sacred moment when the unique phalanx sarira of Sakyamuni was enshrined inside it. The dagoba is a Tang-style pagoda sheltered by huge a pair of folding palms, hence the name.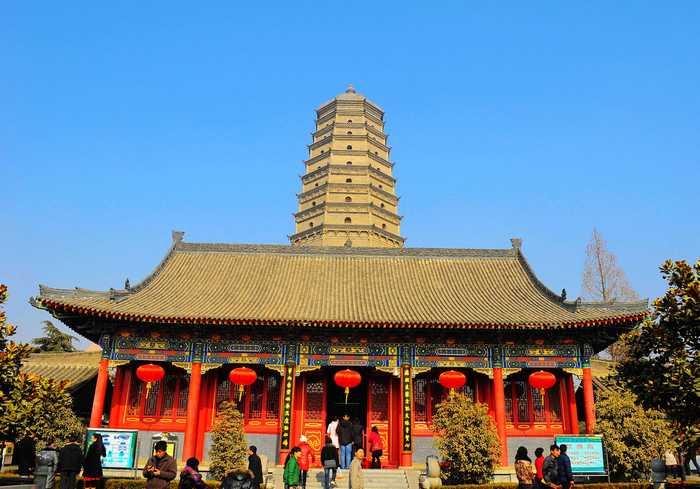 After the visit of Famen Temple, drive you back to Xian downtown, our tour guide will drop you off at your hotel or Xian train station and your tour ends.
Price Per Person in US Dollars