Summary
Day 1 Urumqi Xinjiang Arrival
Day 2 Urumqi:Xinjiang Regional Museum, Hongguan Shan Buddha, International Grand Bazaar
Day 3 Urumqi-Turpan by train: Take bullet train to Turpan, Karez Well, Emin Minaret, Ruins of Jiaohe Old City
Day 4 Turpan-Kashgar by overnight train: Grape Valley, Flaming Mounatin, Bezeklik Thousand Buddha Caves, Take overnight train to Kashgar
Day 5 Kashgar: Id Kah Mosuqe, Kashgar Old City, Apak Hoja Tomb, Kashgar Sunday Market
Day 6 Kashgar Departure: Transfer to Kashgar airport

Day 1 Urumqi Arrival
Place&Transport: Urumqi
Today's Activities: Transfer to your hotel (the international air ticket is not included)
Accommondation: 4 Stars Hotel (Can be customized) in Urumqi
Meal: N/A
Welcome to Xinjiang Urumqi! Upon on your arrival, our local tour guide will greet you at the exit of the airport with a welocme sign "Chine Silk Road Tour". You will be escorted to your hotel in Urumqi immediately, our tour guide will help you check in. The rest of the day is free on your own to recover the jetlag.
Day 2 Urumqi
Place&Transport: Urumqi
Today's Activities: Xinjiang Regional Museum, Hongguan Shan Buddha, International Grand Bazaar
Accommondation: 4 Stars Hotel (Can be customized) in Urumqi
Meal: B, L
After breakfast, you will visit the Xinjiang Regional Museum, it is a comprehensive historical museum in China. The Museum was originally established in 1953, but was rebuilt and greatly enlarged at its current location in 1962. The current museum is built in a semi-modern style that compounds traditional architecture borrowed from the region's ethnic minorities, especially the ethnic Uyghurs. It is a very solid structure with a dome that stands 30 meters high and which offers one of the best views of the city of Urumqi.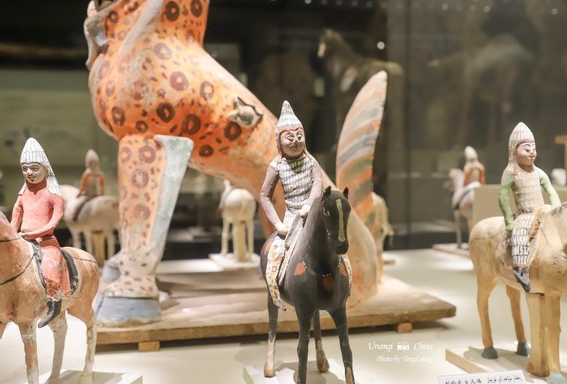 After lunch, drive you to visit Hongguan Shan Buddha, which towers over downtown Urumqi at approximately 38.8 meters tall. Grab a few shots before you head to the Shaanxi Grand Mosque, a traditional Chinese-style mosque first built in the eighteenth century and rebuilt in 1906, it echoes the style of the famous Great Mosque in Xian.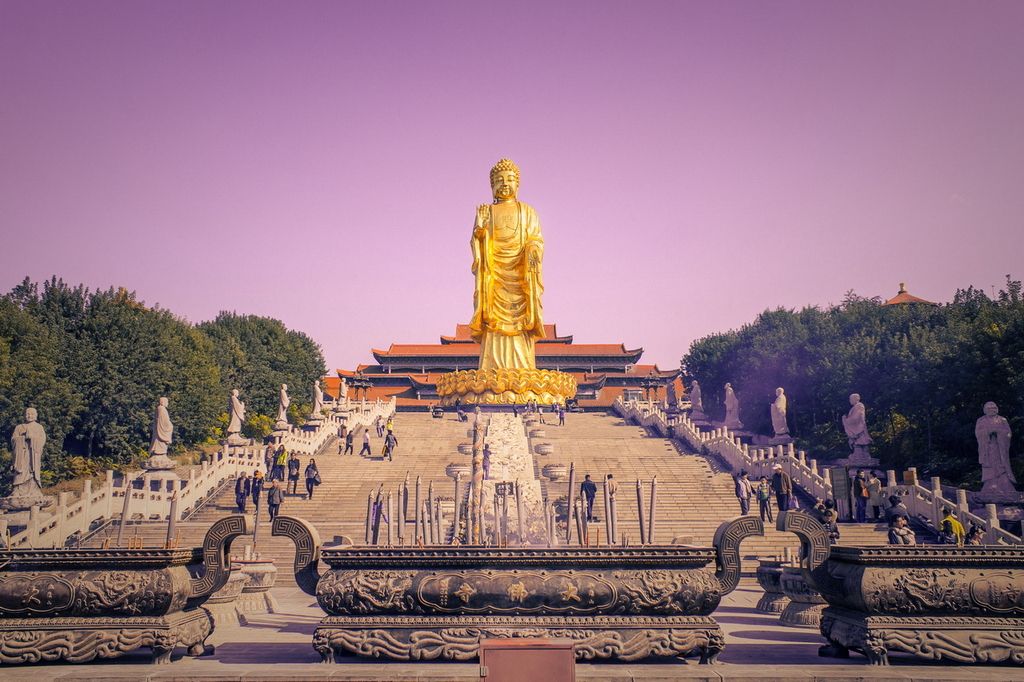 The last stop is International Grand Bazaar. It is a huge market where local people and tourists would go for shopping. In the grand bazaar you could easily find good quality of local specialty. Your tour guide will give you a introduction about local productions such as nuts, dried fruit, silk and carpets. You could also have some authentic local food and snack in the food street.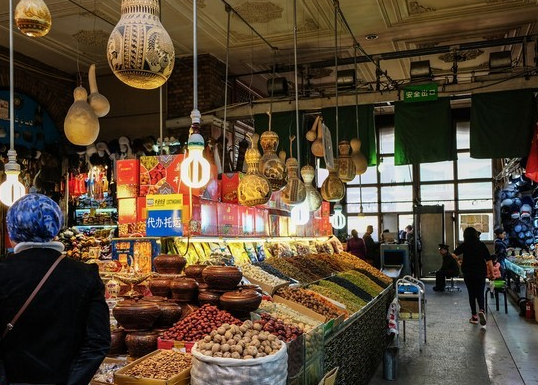 After the tour, you will be taken back to your hotel in Urumqi

Day 3 Urumqi to Turpan by train
Place&Transport: Urumqi-Turpan
Today's Activities: train to Turpan, Karez Well, Emin Minaret, Ruins of Jiaohe City
Accommondation: 4 Stars Hotel (Can be customized) in Turpan
Meal: B, L
Transfer to Urumqi train station to take bullet train to Turpan city, it takes around 1 hour. Once you arrive, our Turpan local guide will meet you at the exit of train station. Starts your tour directly.

Firstly, our guide will show you the famous Karez Well, it is one of the UNESCO World Heritage Sites in China. Karez well system is the underground transmission and water harvesting system in the Turpan Depression of Xinjiang. For over 2000 years, it has provided the water supplies to the communities of Xinjiang Uygur region. Karez well system works as an impressive hydraulic engineering project. The commuters here consider it as the "Mother River" and "spring of life" because of its safe and reliable water process. This project was initiated by ancient people and it benefits both later generations and contemporaries.
After lunch, you will visit the Emin Minaret, it is the tallest minaret in China, it was built in 1777 during the Qing Dynasty. In order to commemorate the general Emin Khoja and patriot who defended unifying China throughout his life,hence its name "Emin." It is the largest ancient tower in Xinjiang as well as the only Islamic old tower among China's one hundred famous towers.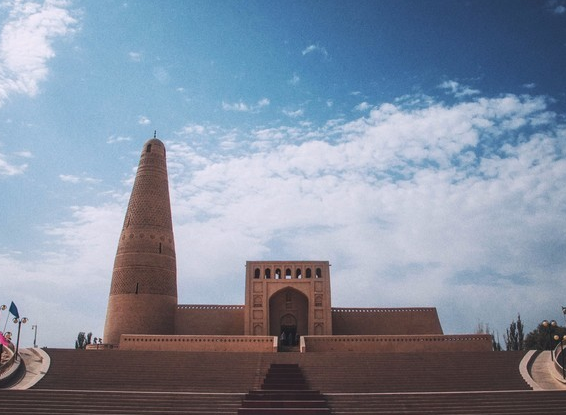 The last stop for today is the Ruins of Jiaohe Old City. It is considered one of the oldest, largest and best preserved earthen cities of its time in China. It was built 2,300 years ago and its ruins are located along the Silk Road. As wood was rarely used in those times, all its buildings were constructed out of earth. People dug houses and rooms downward from the earth and built with dried bricks.The Ruins of Jiaohe Ancient City is very unique and rare.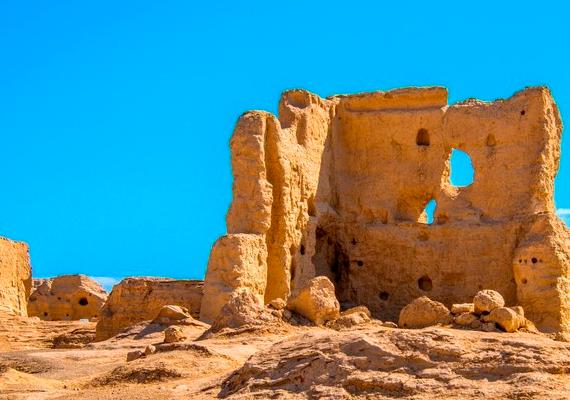 After the tour, drive you back to your hotel in Turpan.

Day 4 Turpan-Kashgar by train
Place&Transport: Turpan-Kashgar
Today's Activities: Grape Valley, Flaming Mountain, Bezeklik Thousand Buddha Caves, head to Kashgar by overnight train
Accommondation: N/A
Meal: B, L
After breakfast, our guide will take you to visit the Grape Valley, it is one of most popular places in Turpan. As Turpan known as the "Land of Fruits", especially grapes. Turpan grape valley has become a unique tourist spot where visitors come to get refreshed and enjoy the different varieties of grapes.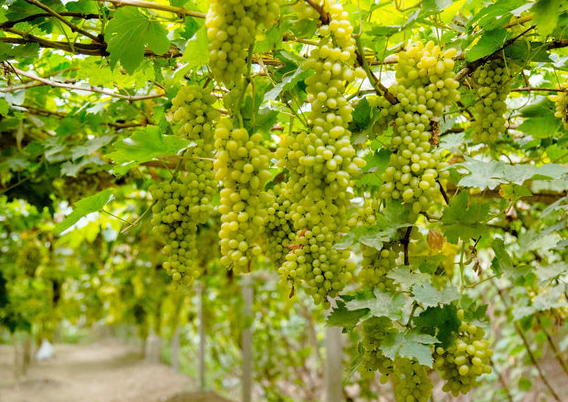 Then, drive you to visit the Flaming Mountain, it is combination of red sand and rocks that makes the mountain looks like a red dragon sleeping on the area basin. If you look the mountain from a distance, under the sunlight, the heat wave and the floating clouds will make you have the illusion that the mountain is on fire as tongues of fire. Every summer when the sun shines, the mountain could reach 80°C in temperature. There is a huge thermometer at the centre of the Flaming Mountain Museum will show you how hot it is.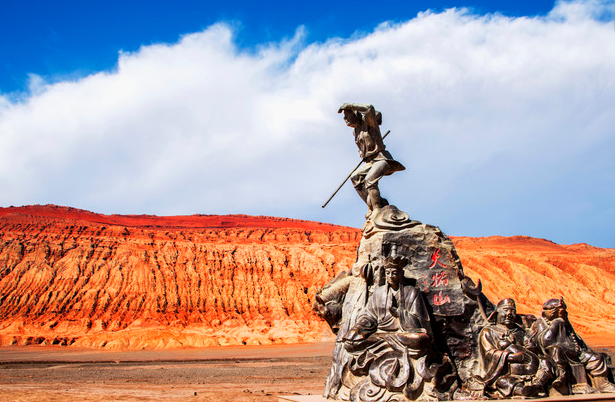 In the afternoon, drive you to visit the Bezeklik Thousand Buddha Caves. It is a complex of Buddhist cave grottos along the silk road. The history can be dated from the 5th to 14th century between the cities of Turpan and Shanshan. It's very close to the Flaming Mountains,and most of the surviving caves date from the West Uyghur kingdom around the 10th to 13th centuries.
When you finish your tour in Turpan, transfer to Turpan train station to take the overnight train to Kashgar. The overnight train takes around 13 hours from Turpan.

Day 5 Kashgar
Place&Transport: Kashgar
Today's Activities: Id Kah Mosque, Kashgar Old City, Apak Hoja Tomb, Kashgar Sunday Market
Accommondation: 4 Stars Hotel (Can be customized) in Kashgar
Meal: L
Once you arrive at Kashgar, our local guide and driver will meet you at the exit of Kashgar train station. After breakfast, our guide will take you to explore the Kashgar City.

Firstly, you will visit Id Kah Mosuqe, it is the largest and active mosuqe in China with an area of 16,800 squre meters.It is one of famous tourist sites in Kashgar. On each Friday, lots of prayers come here, many of whom are praying in the square outside the mosque. While during the holidays the Id Kah Mosque being a kind of pilgrimage for Chinese Muslims is visited by 100,000 believers. The Id Kah Mosque is striking not only for its beauty but also for its grandeur.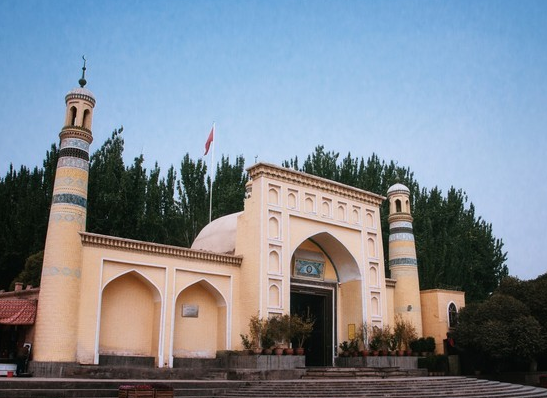 Next, walk into the Kashgar Old City to get a feeling of Kashgar local life. It consists of the fancy natural landscape, full-bodied folk habits and custom, brilliant historical streets and featured Uygur houses. You can walk through th narrow streets to experience the local lifestyle. To see and learn the local handcrafits from craftswomen. Crop-haired girls in bright frocks and mismatching plastic sandals giggle and shove as they see strangers; And you can enjoy the local sing and dance. It is a good pleasure to visit and share your time with locals.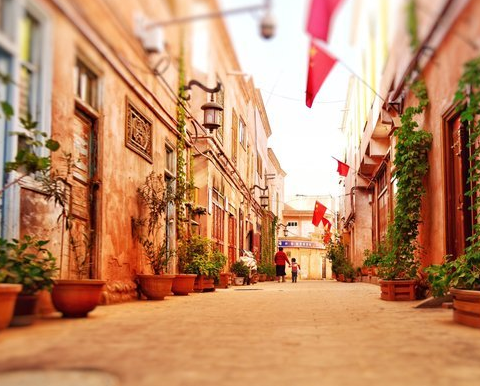 After lunch, head to visit the Apak Hoja Tomb, it was buily 1640 by the Apak Hoja family. As the largest Islamic mausoleum in China, Apak Hoja Tomb covers an area of 20,000 square meters, composed of gate tower, great mosque, small mosque, scripture hall and main tomb chamber. The Tomb is the best example of Islamic architecture in xinjiang from the 17th century and it is a group of beautiful and magnificent buildings.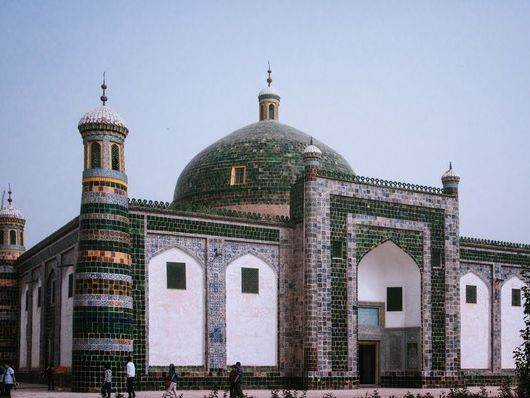 The last stop for the tour is Kashgar Sunday Market, which is the international trade market of central and Western Asia. It is located on the East Bank of the Tuman River in the northeast corner of Kashgar City. Bazaar here has a history of more than 2000 years and it is known as "the largest market in Asia". You can buy some souvenirs and local specialties in Xinjiang here. Here you can either shop or enjoy delicious food. Even if you don't want to do it, it's a beautiful thing to walk here and feel the strong western region customs.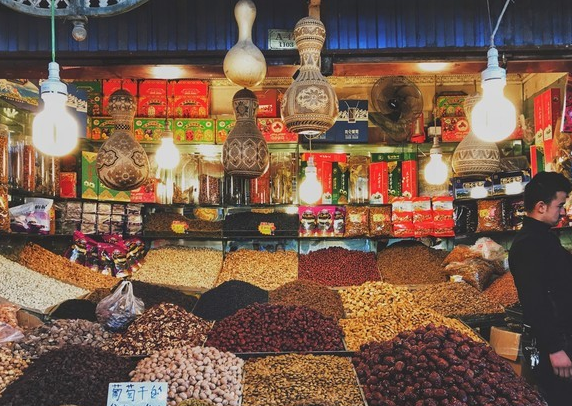 After the tour, you will be taken back to your hotel in Kashgar

Day 6 Kashgar Departure
Place&Transport: Kashgar
Today's Activities: N/A
Accommondation: N/A
Meal: B
Free on your won until transfer you to Kashgar airport or train station for your next place.

Price Per Person in US Dollars