Summary
Known as the 'Oriental Paris', Shanghai is a renowned international metropolis drawing more and more attention from all over the world. It serves as the most influential economic, financial, international trade, and cultural center in East China. Also it is a popular travel destination for visitors to sense the pulsating development of the country. Here, one finds the perfect blend of cultures, the modern and the traditional,and the western and the oriental. New skyscrapers and old Shikumen together draw the skyline of the city. Come to this land today, you can trace back hundreds years'history of Shanghai and see the future of China and feel how magic this city is.
Most importantly, you'll spend one full day in the magic world by visiting Shanghai Disney Resort. The dream-like castle and gardens will ignite your dream and free your imagination with a world of creativity and freedom! Come and experience a variety of exhilarating activities now!
Day 1
Place&Transport: Xi'an to Shanghai by Train
Today's Activities: N/A
Accommondation: Four stars hotel in Shanghai (can be customized)
Meal: N/A
In the morning, you will be pick up from your Xian hotel and drive you to the Xian train station for your bullet train to Shanghai (around 6.5 hours). Upon arrival, your Shanghai guide will meet you at the exit of the train station with a welcome signage "Shanghai Private Tour".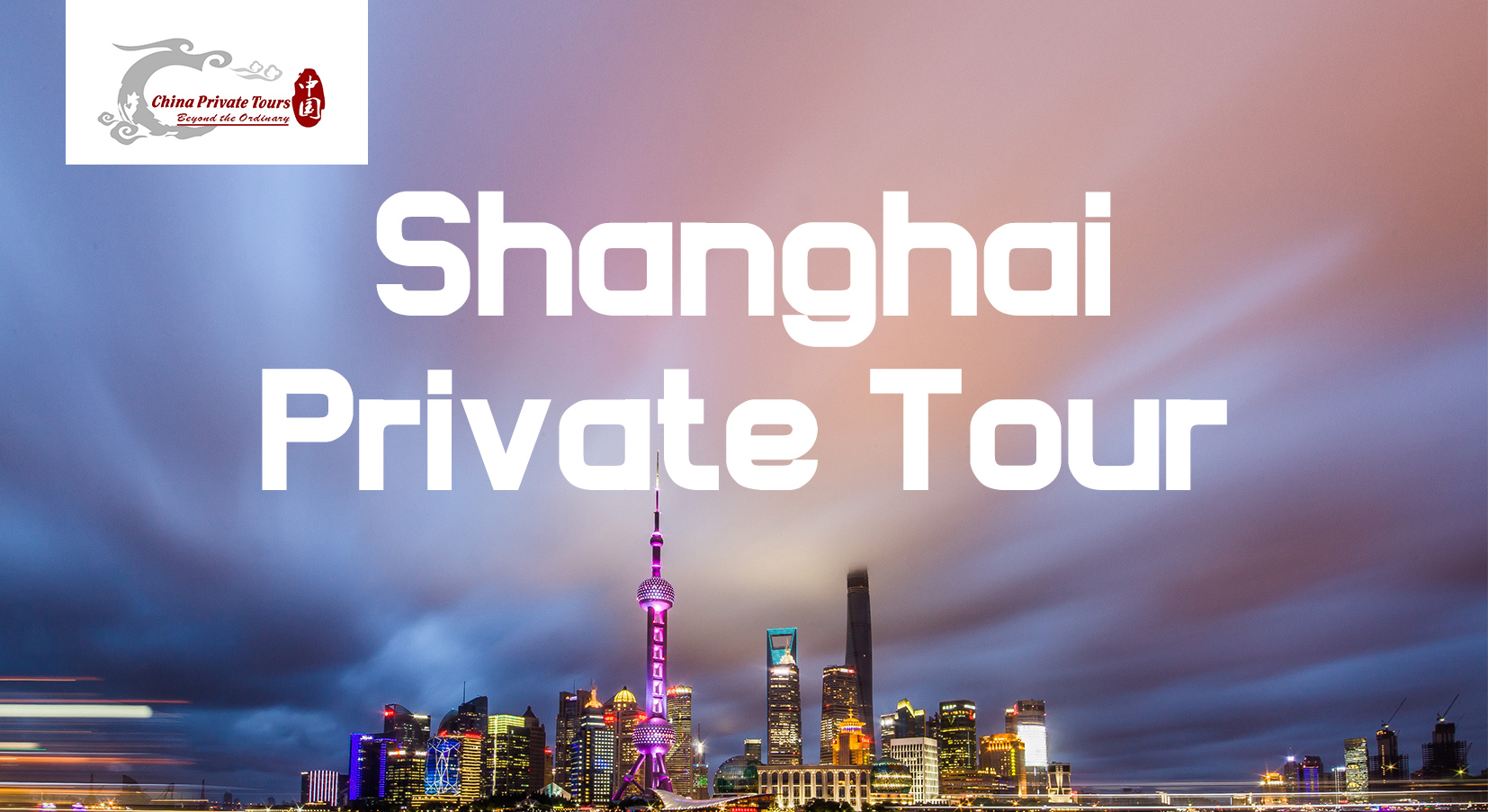 Our Shanghai Pickup Sign" Shanghai Private Tour"

You'll be escorted to your hotel derectly, the rest of today is on your own to relax.
Day 2
Place&Transport: Shanghai
Today's Activities: Shanghai Museum, Yu Garden, The Bund, Nanjing Road
Accommondation: Four starts hotel in Shanghai (can be customized)
Meal: B, L
Today: In the morning, pick you up at your hotel lobby, you will take a full day of sightseeing to explore both the past and present of Shanghai.
Your first stop is Shanghai Museum, The museum is found at the People's Square, center of Shanghai's Huangpu District. It was founded in 1952 transferring locations from Nanjing Road to Hernan Road, its present location. The museum follows the shape of a bronze ding or "cooking vessel" symbolizing China's "round sky and square earth" perception. You can feast your eyes at the various galleries where you will find: Chinese sculpture, Chinese Bronze, Chinese ceramics, Chinese Jades, Chinese Paintings, Chinese Calligraphy, Chinese Numismatics, Chinese seals, along with Ming and Qing furnitures.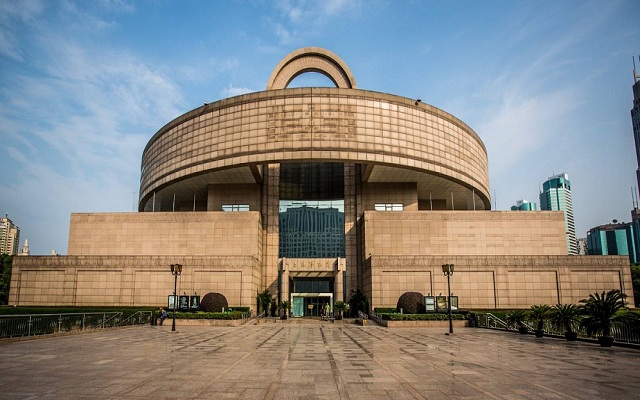 Then you will take an interesting visit to Yu Garden. The Yu Garden was considered the best garden in southeast China. It enjoyed a history over 400 years since its first establishment by Pan yunduan who had intended to bring happiness and pleasure to his parents and relatives. A shining star among all the ancient Chinese gardens in Jiangnan. In YU Garden you can see the Sansui Hall which was built with five commodious rooms in qing dynasty to treat and entertain his guests. Later it was used for celebration and announcement of imperial edicts. And then visit the Exquisite Jade Rock, It's in front of the Yuhua Hall is one of the three most well-known rocks in China. The other two are "Ruiyun Rock" in Lingering Garden in Suzhou and "Zhouyun Rock" in Hangzhou Flower Nursery. Beautifully shaped, the exquisite jade rock is about 4 meters in height. It is a piece of grotesque rock from Taihu Lake in Wuxi, Jiangsu province, and it is characterized by its wrinkled appearance, slender shape, translucent nature, and numerous holes eroded by water.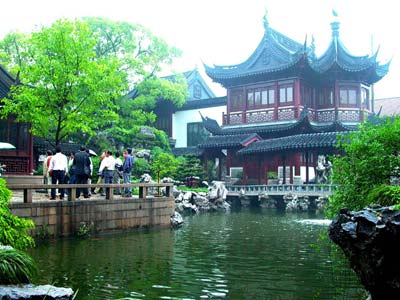 In the afternoon, you will be transferred to another popular landmark of Shanghai, Nanjing Road, a shopping paradise as well as a great place to take a wonderful walk to experience the modern atmosphere of the City.

In the afternoon, you will stop at the Bund. The Bund is the symbol and highlight of a Shanghai vacation. Roaming among the architectural complexes, you'll have a better understanding of the century-long charm of this city. To the west of this stretch stand 52 buildings of various architectural styles, including Gothic, baroque, and neoclassical styles. It is often referred to as "the museum of buildings". You will stroll along the Bund, seeing and feeling the perfect fusion of Chinese and Western cultures while at the same time taking in the stunning Shanghai skyline with your own eyes!

Drive you back to your hotel.
Day 3
Place&Transport: Shanghai
Today's Activities: Shanghai Disneyland
Accommondation: Four starts hotel in Shanghai (can be customized)
Meal: B
In the morning, your guide and driver will meet you at the hotel loby.
You will be transferred to Shanghai Disney Resort, the first Disney resort in mainland China, is a theme park located in Pudong, Shanghai, that is part of the Shanghai Disney Resort. The park is operated by Walt Disney Parks and Resorts and Shanghai Shendi Group, through a joint venture between The Walt Disney Company and Shendi. Construction began on April 8, 2011. The park opened on June 16, 2016. And operated in its first half-year with a visitor attendance of 5.60 million guests. This park consists of seven themed areas: Mickey Avenue, Gardens of Imagination, Fantasyland, Treasure Cove, Adventure Isle, Tomorrowland, and Toy Story Land.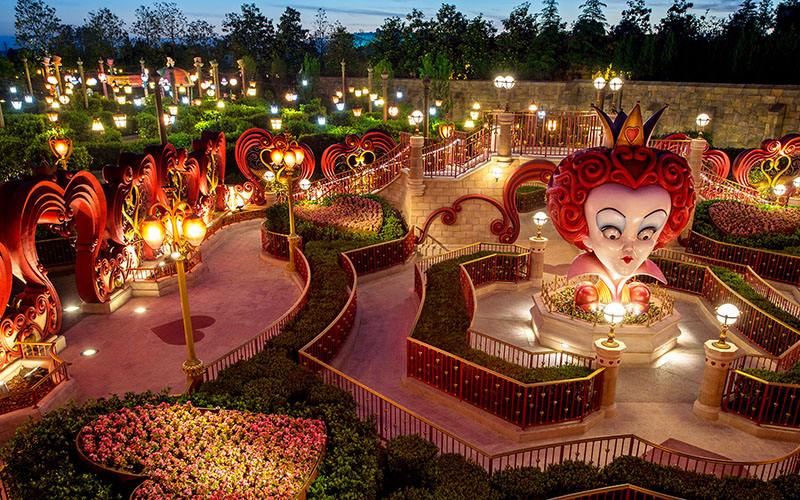 The first attractions is Gardens of Imagination, which is the hub of Shanghai Disneyland Park. It is the first garden with beautiful scenery designed among all the Disneyland Parks over the world. There are seven magical gardens which present themes of kinship, friendship and happiness. Here you will experience:
Twelve Animals of Chinese Zodiac – View the twelve mosaics which vividly depict the Chinese Zodiac with Disney characters. Know the characters and recall your memories about the movie you have seen.
Dumbo the Flying Elephant – Climb aboard Dumbo's delightful caravan for high-flying fun you'll never forget! Resplendent with festive flags, posters and pennants, the surrounding grounds are drenched in colors and bursting with blooms. (The open hours are from 09:00 to 19:00.)
Fantasia Carousel – Your flying horse awaits – introducing the most magical gallop in Disney theme park history. By blending a touch of pixie dust with tradition, each Disney carousel offers a unique, nostalgic experience on the galloping horses that make travelers feel like they are embarking on a grand adventure. (The open hours are from 09:00 to 21:00.)
Marvel Universe – Delve deep inside the Marvel Universe, discover the expansive universe that houses some of the world's greatest Super Heroes and you never know who you'll run into at the World of Marvel. (The open hours are from 09:00 to 21:00.)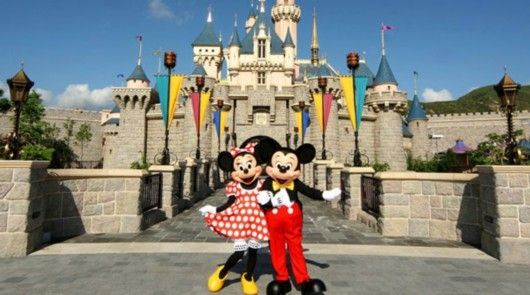 Have lunch in Disney Resort and next to the Fantasyland.
The Fantasyland is the largest land themed with classic Disney animated films. The Dream-like Castle which is also the largest, tallest and most interactive castle in any Disney theme park is situated here. Climb up to the castle and have a full view of the fairy village and magical forest.
Alice in Wonderland Maze – Wind your way through the maze of Alice's Wonderland and enter through three doors and each provides a different route into the dream-like landscape where Alice and her pals, like Mad Hatter, Cheshire Cat, awaits. Lost yourselves in Red Queen's Garden and attend the delightfully mad tea party…(The open hours are from 09:00 to 19:00.)

Hunny Pot Spin – Hop into one of the 18 giant spinning jars that whisk you around while searching for Pooh's precious nectar. You control the direction and speed to rotate at a leisurely pace or spin like mad to music that never skips a "buzz". (The open hours are from 09:00 to 21:00.)
The Many Adventures of Winnie the Pooh – Discover the delightful world of Winnie the Pooh. Winnie the Pooh welcomes you to join his magical journey through the Hundred Acre Wood where you'll encounter Eeyore, Gopher, Kanga, Piglet, Tigger and tiny Roo too.

After that, you will be taken back to your hotel in Shanghai.
Day 4
Place&Transport: Shanghai, Leave Shanghai
Today's Activities: Disneyland
Accommondation: N/A
Meal: B, L
Today, we will not arrange a guided itinerary for you so that you have some flexible time to explore several places of your own interest. Feel free to get recommendations from us or your tour guide. If you are interested in Buddhist culture, the peaceful Jade Buddha Temple awaits your visit. If you want to learn more about the history of Shanghai, you are suggested to visit Shanghai Urban Planning Exhibition Center. If you want to follow the trace the colonial period of Shanghai, take a visit to the French Concession.
At last, your guide and driver will take you to train station for your train to Xi'an or your hotel in Shanghai and your 4 days tour ends.
Price Per Person in US Dollars