Zhongnan Mountain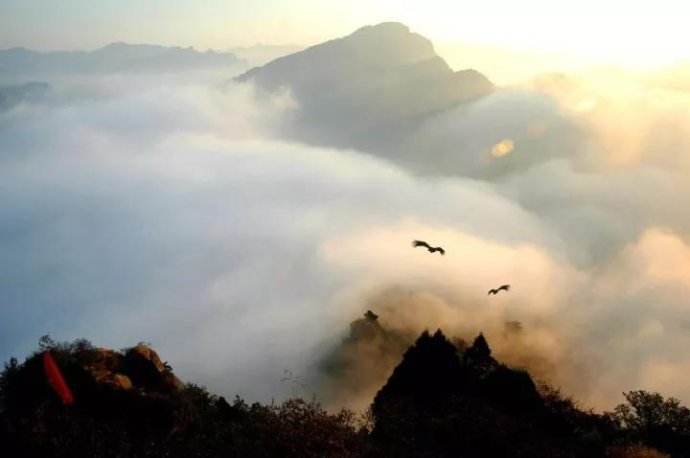 Zhongnan Mountain, Xi'an
Overview
The Zhongnan Mountains, sometimes called the Taiyi Mountains or Zhounan Mountains, are a branch of the Qin Mountains located in Shaanxi Province, south of Xi'an, China that extend from Wugong County in the east of the province to Lantian County. At 2604 meters the range's highest point is the Cui Hua Mountain. Other notable peaks and places in the Zhongnan mountains include Lou Guan Tai, (where Taoist sage Laozi is said to have dwelt and conveyed the Dao De Jing), as well as Nan Wutai and Guifeng.
History & Background
Zhongnan Mountain is one of the cradle-lands of Taoism. It was said that during the reign period of King Kangwang of Chu Kingdom, Yi Xi known as an astronomer served as the governor of Hangu Pass Administrative Zone. Yi Xi built his personal building in Zhongnan Mountain, and he watch the sky everyday in his building. One day, he suddenly saw the purple air coming from east and the auspicious star going to the west. He foretold there would be a saint going through Hangu Pass, so he waited in his building.
Later, he saw an old man wearing the five-color cloud-weaving clothes riding a blue bull to go westward into Qin Kingdom. This saint was Lao Zi, who was the founder of Chinese Taoism. Yi Xi invited Lao Zi to his building and bent himself down to Lao Zi. Yi Xi requested Lao Zi to give address about his sutra and write books here. Lao Zi taught Yi Xi his book Dao De Jing and then flied away.
It is said that the Sutra Stand of Sutra-Narration Center today is the place that Lao Zi taught Dao De Jing. After the foundation of Taoism, Lao Zi was respected to be the Forefather of Taoism and Yin Yi was highly spoken of Wenshi Zhenren. And Dao De Jing became the most important tenet. This building is also the origin of Taoism.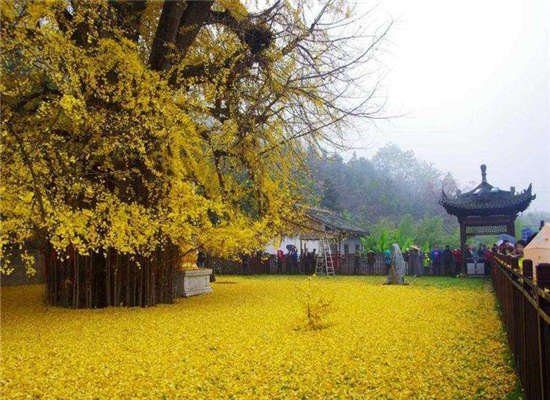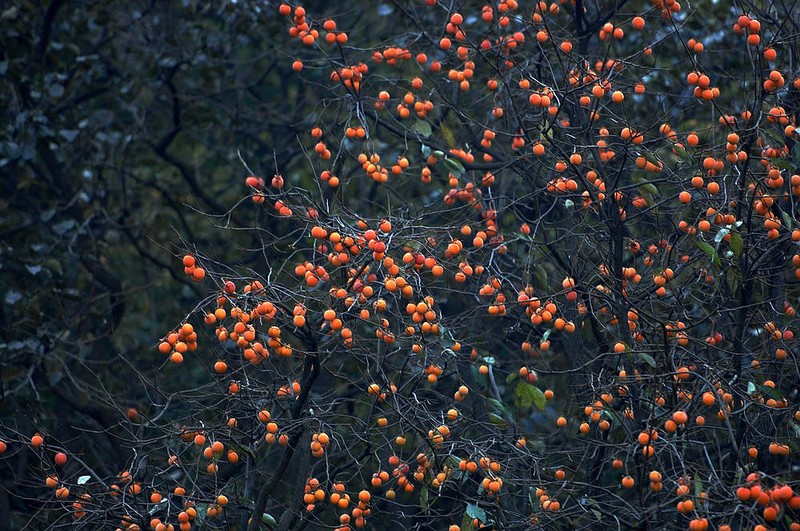 Highlights
From then on, a lot of building complexes were built or rebuilt in different dynasties. Emperor Qin Shihuang once built the memorial building at the south side of the sutra building to commemorate Lao Zi. Emperor Han Wudi once built The Memorial of Lao Zi at the north of the sutra building. Later, a large number of buildings themed with Taoism and Lao Zi were built. Entering Tang Dynasty, the Emperors considered Lao Zi as the Saint of Tang Dynasty, because Lao Zi on the earth had the same surname of Li as that of Emperors of Tang Dynasty. So in this time, Taoism was largely supported, especially the Taoists of Zhongnan Mountain helped Li Yuan (The Founder of Tang Dynasty) with insurgence.
Hence, after Li Yuan's enthronement, Li Yuan paid a lot of attentions to Taoist development in Zhongnan Mountain, and then the large-scale palaces were built, and the main buildings included: Wenshi Hall, Sanqing Hall, Jingyang Tower, Yanqing Tower and Xuanmen Hall. And these buildings are the center of architectural complexes on Zhongnan Mountain.
Sutra Buildings are comprised mainly of Memorial of Lao Zi, Hall of Doulao, Hall of Jiuku and Hall of Linggong. The subsidiary halls are Hall of Tai Bai and Hall of Four Saints. The two sides of the gate are Bell Tower and Drum Tower. On the mountain, a lot of ancient relics and cultural heritages are scattered.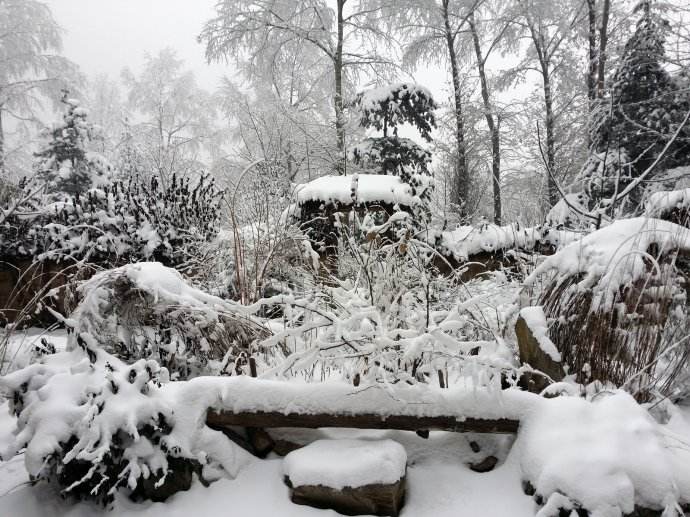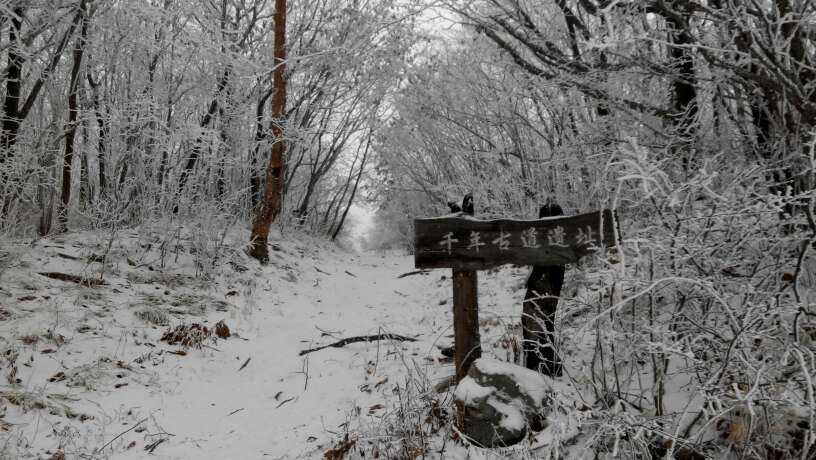 The Birthplace Of Religion
Zhongnan Mountains have played a significant role in the local development of both Buddhism and Taoism. Buddhism was introduced to Chang'an (today's Xian) during the Han Dynasty (206 - 220 AD). This was a central stronghold for the expansion Buddhism until the end of Tang Dynasty (618 - 907).
Later, the mountains became a refuge for a number of monks forced to escape an anti-Buddhist movement. The numbers of Buddhist temples mushroomed and included the Straw Hut Temple (Caotang Temple), Jingye Temple, Baita Temple and Xiangji Temple. Meanwhile, as the cradle of Quanzhen Taoism, Taoist temples continue to survive, such as the Taoist sites at Louguantai Forest Park, which enhance the appeal of the Zhongnan Mountains. All in all, when in Xian, there are several scenic spots in Zhongnan Mountains worthy of a visit.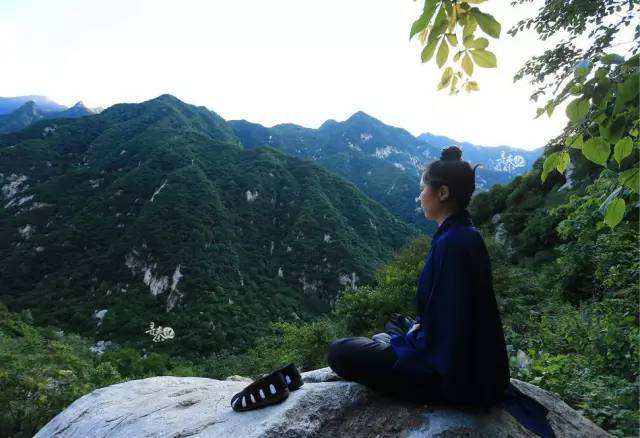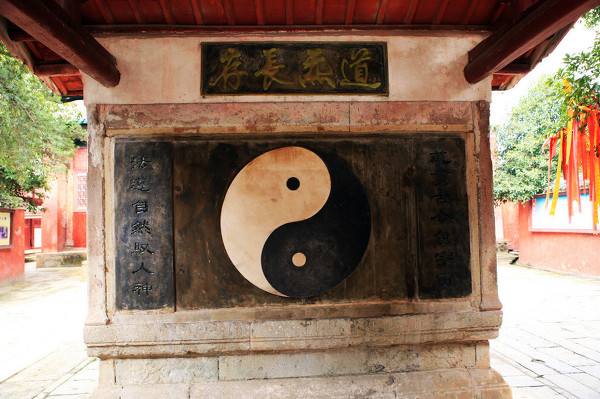 Zhongnan Mountains National Forest Park
Created in 1992 and covering an area of 18.5 square miles (48 square kilometers), Cuihua Mountain National Geopark is an important part. It consists of three areas, namely steep cliffs, rock formations and barrier lakes. Zhongnan Mountains National Forest Park can be divided into four scenic spots, Cuihua Mountain, South Wutai Mountain, Stone Turtle Valley and Arhat Plateau. Also, there are some temples located there such as Zhaoyin Temple, Bamboo Forest Temple, as well as springs like Pearl Spring, Deer Running Spring and Tiger Running Spring.
Ticket Price: CNY 20
Transportation
How to get to Zhongnan Mountains
1. Take Huanshan tour line 1 to reach Straw Hut Temple, Guifeng Mountain and Louguantai directly.
2. Take Huanshan tour line 2 to reach Zhixiang Temple, Shibian Pass, South Wutai Mountain and Cuihua Mountain directly.
3. Take public bus 500 at Xian Railway Station and get off at the South Wutai station, then walk southward 109 yards (100 meters) to South Wutai Mountain.
Information
Admission Fee:
Time for Visit: The whole day