Xianyang Museum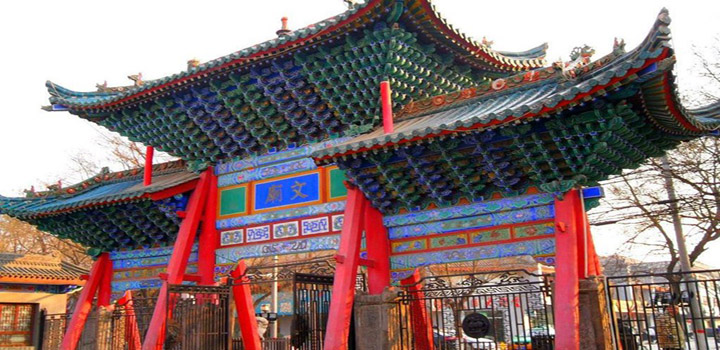 Xi'an Xianyang Museum (Chinese: ???????)
Brief Introduction
Xianyang Museum is one of the famous museums in China, it located in Xianyang City, 28 kilometers from Xian. Xianyang was the capital city in Qin Dynasty (221BC-206BC), and lots of mausoleums of Han Dynasty were discovered here. Due to this reason, Xianyang Museum fouces on Qin and Han Dynasties's cultural relics. It covers an area of 3855 squre meters with an ancient building. The museum consists of Exhibition Hall and a stele corridor. Here are over 15,000 cultural artifacts, the most famous are the 3,000 Painted Terracotta Warriors and Horses of the Western Han Dynasty. It's one of the national AAA tuorist attractions as well as a comprehensive museum to learn the historical cultural relics of the Qin and Han Dynasties.
History of Xianyang Museum
Xianyang was capitaln in Qin Dynasty,is the center of policy, economy and culture. Xianyang Museum is not only a place which the Qin kingdom set as the capital, but also a mainly relic with the Han mausoleum cluster. Originally, it was an Confucian Temple in 1371, and later it was Xianyang Temple built in the early Ming Dynasty and it turned into Xianyang Museum ,at last it was opened to the public in 1962.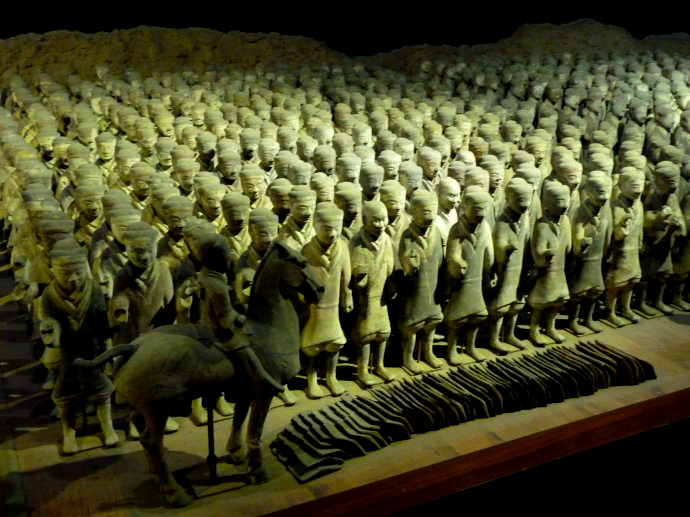 What to see in Xianyang Museum
The Exhibition halls
The exhibition halls covers an area of 1,216 square meters. It keeps more than 15,000 cultural relics in the museum,The first one is concentrate on the production tools, weapons, metrology and some articles of daily life;The second and third halls displayed aome cultural relices in Qin Dynasty.The fourth one is foucses on the Han Dynasty. Here will show you the iron agricultural tools and potteries,demonstrate the level of agriculture and pottery industry,
The last two halls are full of color drawing terracotta warriors and horses, which supply us today many important practical materials on researching the military affairs, sculpture art, and fineries at that time.
Horse Figurines
You can see 50 relices of horse figures are displayed in Xianyang Museum ,they were excavated from the site of the ancient city. This showcase the strong relationship that ancient china's agriculture, war and traffic had with horses.It shows that the importance of horse in ancient China. There are different kinds of horses here and also is a kind of respect said to horse.
How to get there
Take bus No.19, 25, 7, 39 (from the train station), 11, 12, 13, 14, 1, 59 (from Daqing Lu), 9;
Take Xianyang bus no.7, 19, or 24 to Bo Wu Guan (Museum) station.
Travel Tips
Address: No. 53, Zhongshan Street (Zhongshan Jie), Xianyang City, Shaanxi Province, China.
Opening hours: 09:00-17:00(Close on Mondays)
Admission Fee: Free
Time for Visit: 1 Hour