Top Things to do in Zhangye
Post Date: 2020/03/18 17:34
Share to: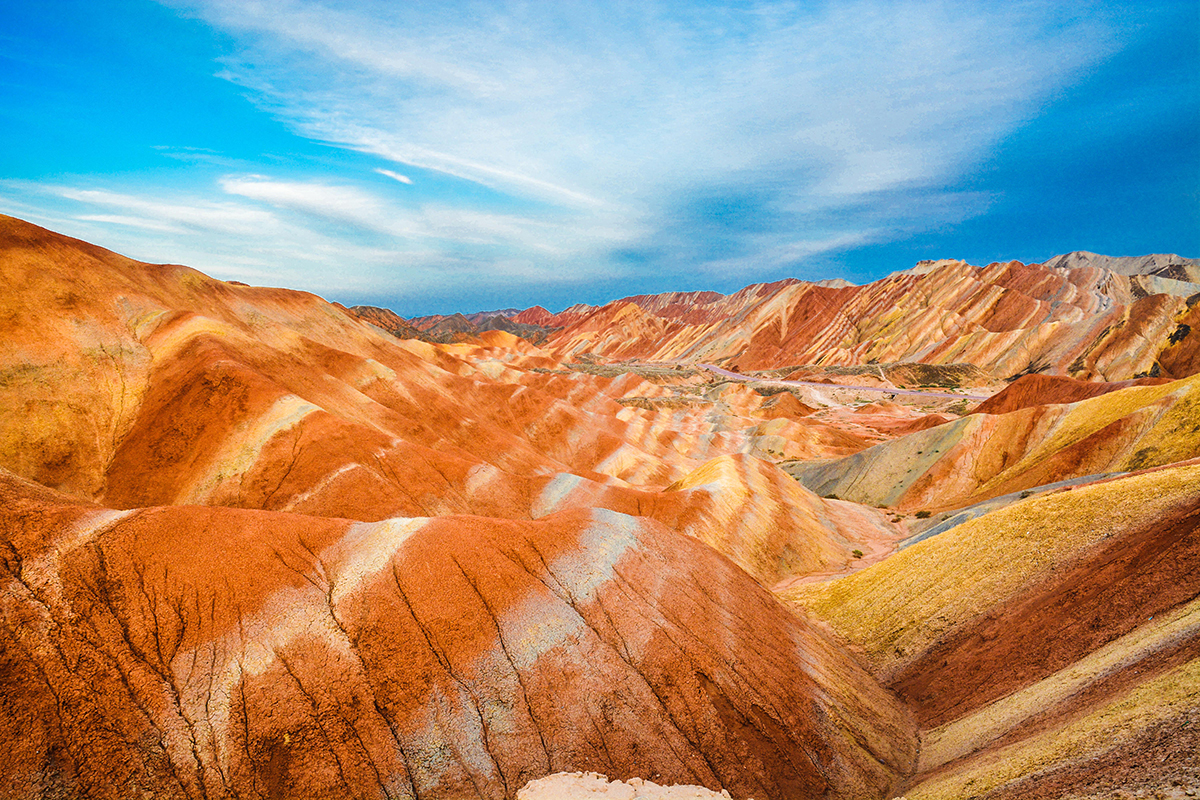 Overview
Zhangye City is rich in tourism resources and unique cultural landscape with green mountains, fresh waters and bule sky. It is a city with two national nature reserves and located on the wetland. The largest reed area in Zhangye is more than 20000 mu. There are original ecological urban wetland, colorful Danxia landform, rape flower sea. With the Heihe River flows through and sheltered by the Mt. Qilian and Mt. Longshou, the city is an oasis in the desert. All of these dowered Zhangye with rich historic sites and amazing natural sceneries; Thus, visitors have many things to do in and around Zhangye city.
Below are the major renowned historical and modern attractions in and around Zhangye!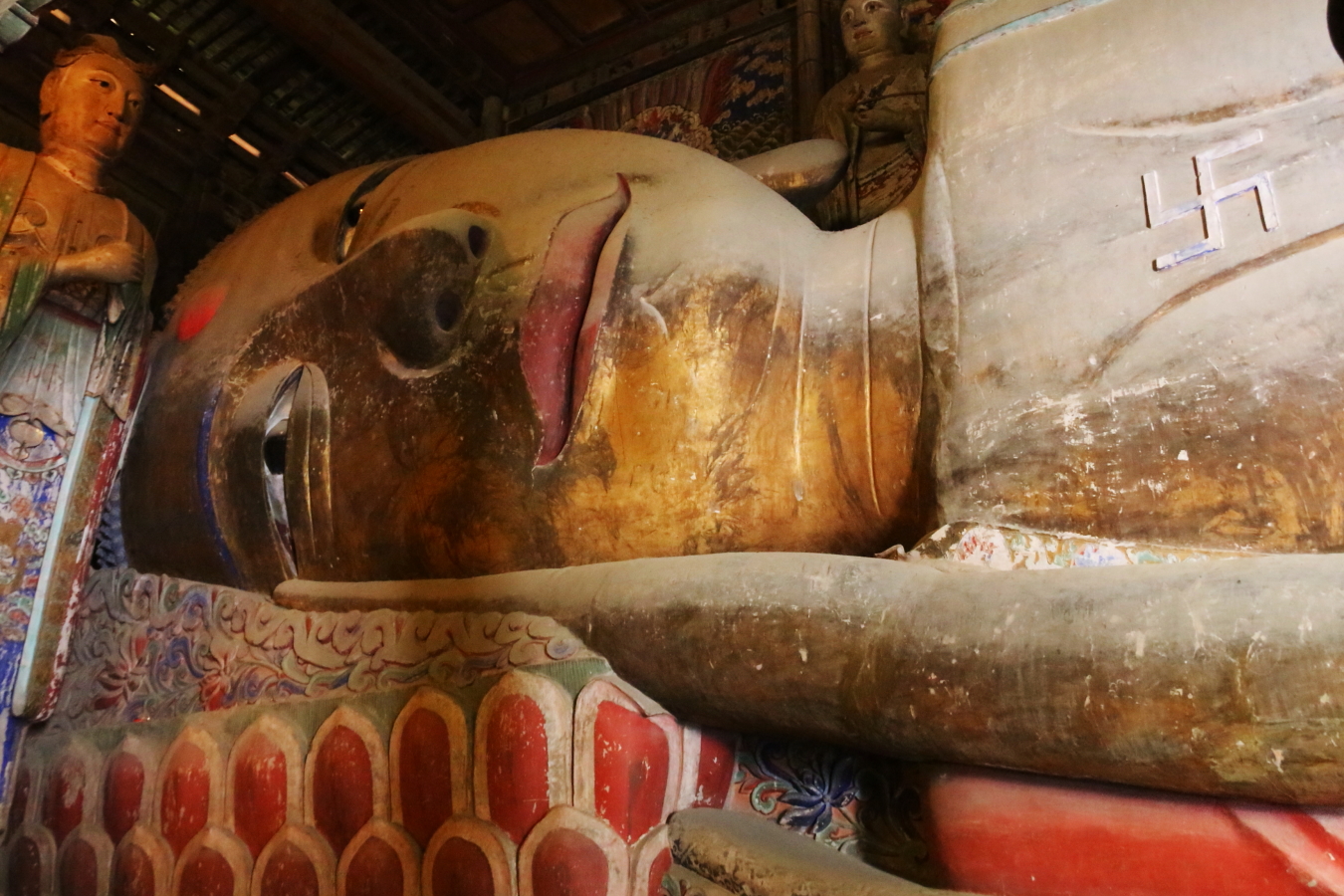 Giant Buddha Temple
First build in Western Xia Dynasty (1098A.D.), also known as "Wofo Temple" (Sleeping Buddha Temple), is very famous because it contains the biggest indoor sleeping Buddha in all of China.
The Lying Buddha in the big Buddha Temple is 35 meters long, which is the most indoor Reclining Buddha in China and the temple built by the royal family. It is a national key cultural relics protection unit and a national AAAA tourist attraction with a total area of more than 30000 square meters.
Info
Location: Southwest of Zhangye City
Opening Hours: 08:00-18:00
Admission Fee: CNY 40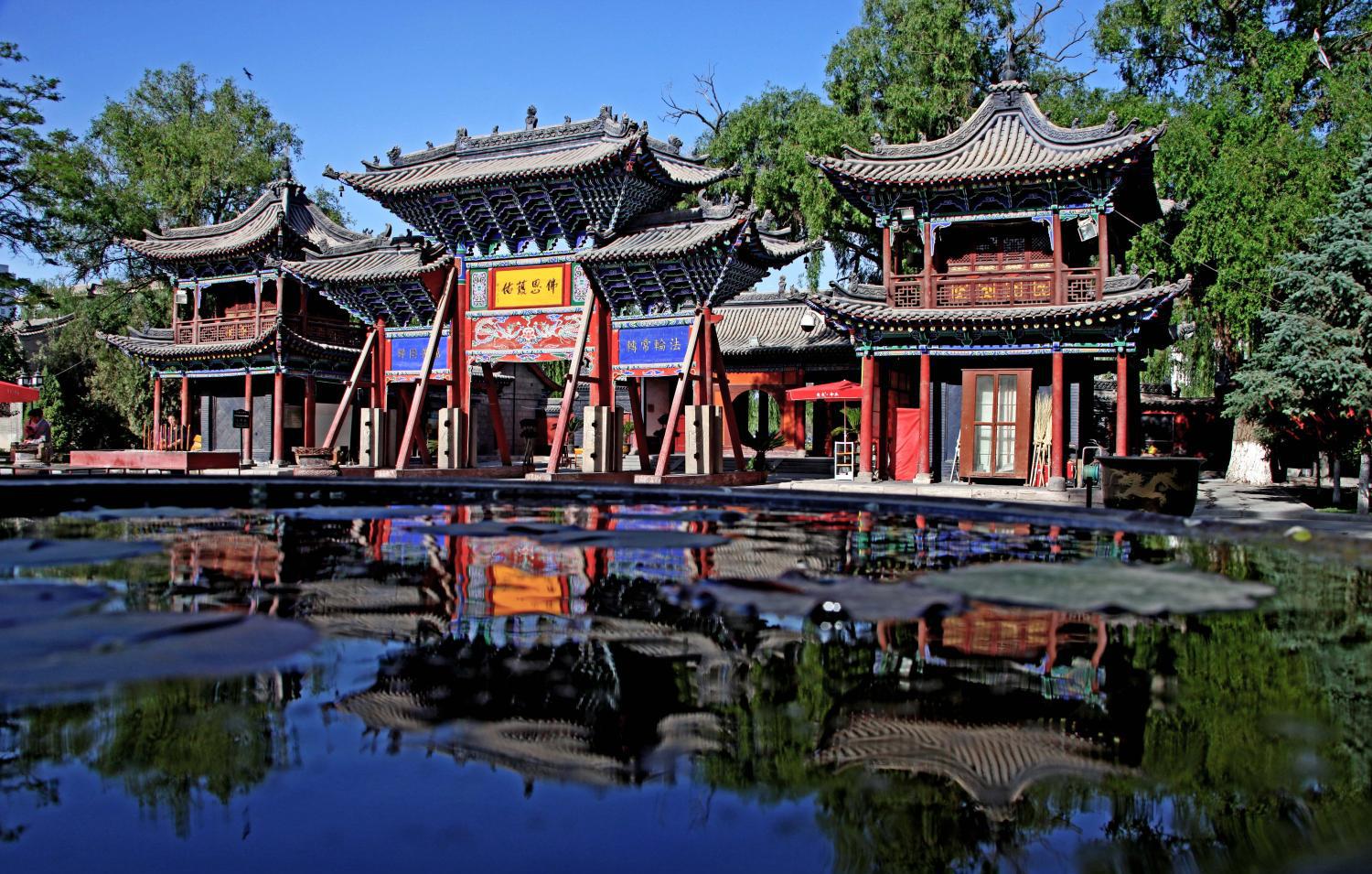 Mati Temple Grotto
Located in Linsong Mountain which is about 80 km away from the South Yugur Minority Autonomous County of Gansu Province. The grottoes can be divided into north temple, south temple, thousand buddha cave, golden pagoda temple, upper, middle, lower Avalokitesvara caves etc. Each part is away from another one less then 10km. Because the mountain was formed by coarse red sandstone which was not suitable for carving, most of the grottoes are clay sculptures.
Matisi Temple has four wonders, which are green mountains, clear water, precipitous peaks and fantastic grottoes. Among the four, fantastic grottoes attract plentiful visitors. The whole Matisi Temple can be divided into Qianfo Grottoes, North and South Matisi Temple, Linsong Waterfall, King Gesar Palace, Guanyin Grottoes etc.
Info
Location: In northern side of Zhengye City
Opening Hours: 08:00-18:00
Admission Fee: CNY 74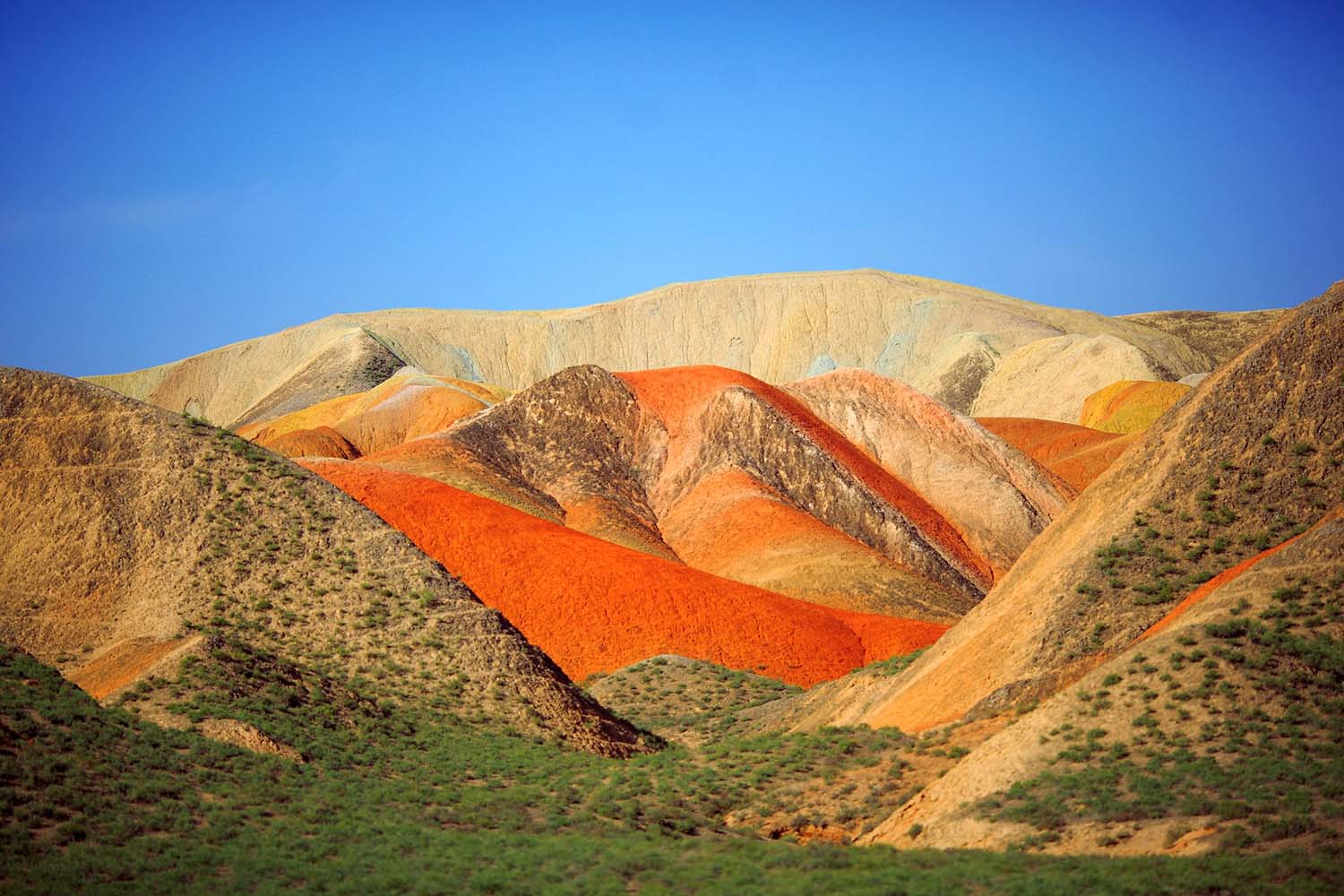 Zhangye Danxia Landform
Inscribed on UNESCO's World Heritage List in August 2010, is the name of a unique type of landscapes. Zhangye Danxia Landform is divided into two groups, north and south. The north group is situated in Heli Mountains of Zhangye, Northwest China. It is 25 kilometers away from the downtown area. The red, white and ember north group is low and smooth. The south group is located in Yugur autonomous county of southern Gansu province, about 40 to 50 kilometers away from the downtown area. The Danxia landform in the south group is precipitous with clear texture. It is well-known for colorfulness.
Info
Location: Linze County
Opening Hours: 05:30 - 19:30 in summer; 07:30 - 18:00 in winter
Admission Fee: CNY 75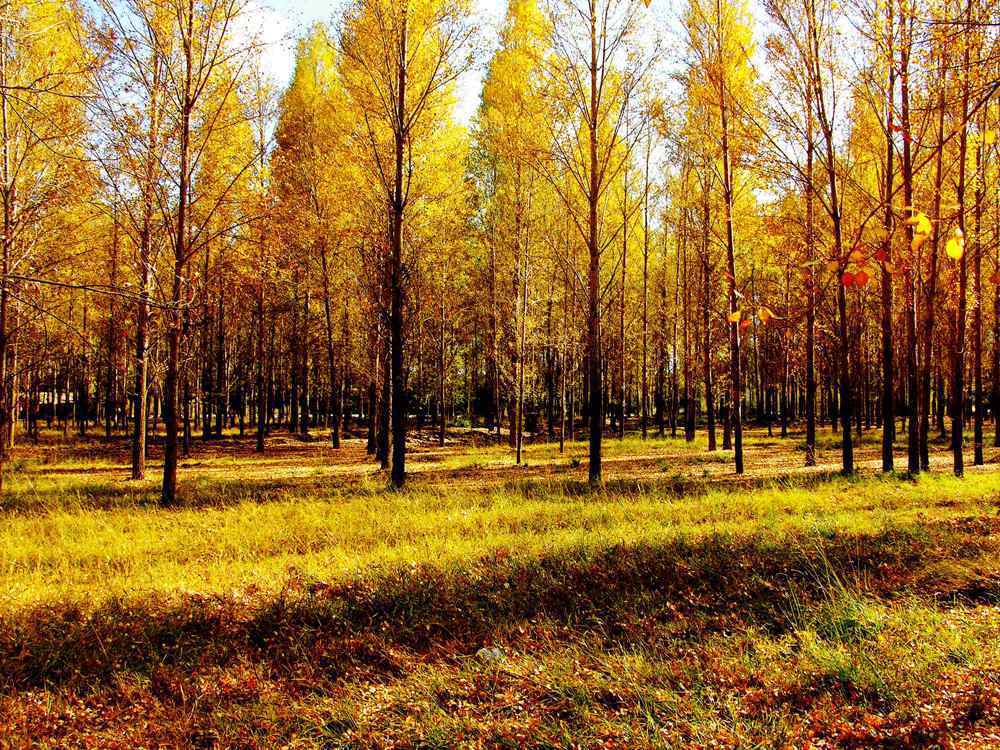 Zhangye Heihe National Wetland Park
Covering an area of 61622 mu, located in the northern suburb of Zhangye City, it is a complex of swamp wetland, Lake wetland, river wetland and artificial wetland, with 195 species of plants belonging to 124 genera in 45 families and 116 species of common animals. It is a natural ecological park, and also a "humidifier" and "oxygenator" in Zhangye City.
The park covers a wetland area of 4,133 hectares and mainly lies in the groundwater overflow area at the northern suburbs of the city, adjacent to the urban area, making it the nearest wetland park to a city in China.
Info
Location: Northern suburbs of Ganzhou District, Zhangye City
Opening Hours: All Day
Admission Fee: Free