Dunhuang Nightlife
Post Date: 2020/03/12 14:11
Share to:
Overview
Each city has its unique nightlife culture, Dunhuang is no exception. Unlike other tourist cities, nightlife in Dunhuang doesn't include many bars or clubs, on the contrary. The nightlife of Dunhuang is very special with obvious local characteristics, the bustling night market will be the must go place at night.
The main attractions for the Nightlife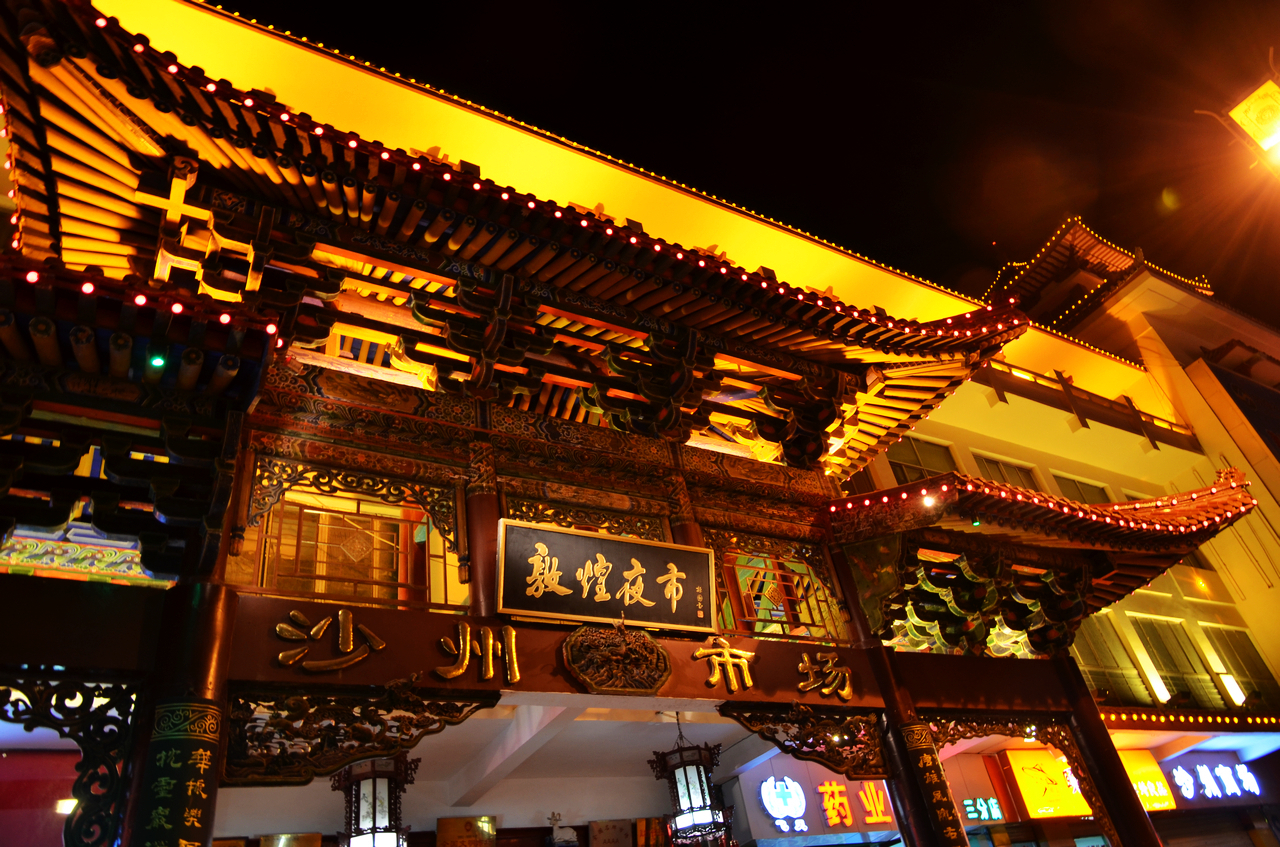 Shazhou Night Market
It is a must-see in Dunhuang is the Shazhou night market, this night market is the biggest open-air market of Dunhuang. You will find crafts, antiques, jade jewels, jade objects, tea but also local products, as well as the folklore items from different ethnic groups of China. An evening stroll through the intricate and crowded alleys of the market lit up for the evening is a taste of the city's culture.
The best time to come here is around dinnertime, so that you can enjoy a pleasant walk and taste some of the local delicacies. Some suggestions on what to eat in Dunhuang can be found under the Food and Typical Products heading: keep reading on to discover what to try at the night market!
Info
Best Seasons to visit: All Seasons
Recommended Visiting Time: 2 hours
Opening Hours: 24 hours
Admission Fee: Free
Address: Dunhuang City, Gansu Province, China 736200
The main activities for the Nightlife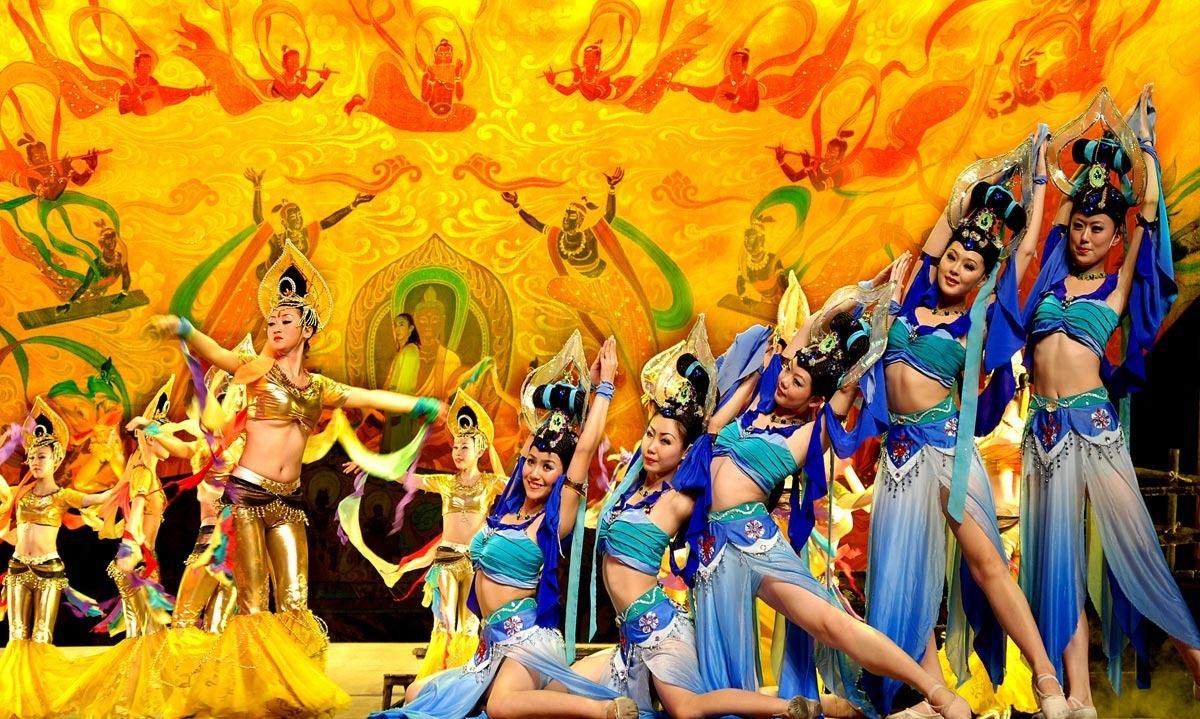 The Summer of Dunhuang
The Summer of Dunhuang is a large-scale sing and dance show reflecting the culture of silk road, which is held by Dunhuang Hotel. The performance is a mix of art of Hui, Tibetan, Uyghur and Mongolian nationalities. The material of the performance is from the prototype of fresco in Mogao caves and uses Dunhuang dance as a theme. It is played from 18:00-23:00 in succession, beginning from June and ending in October. The whole performance lasts for 50 minutes, containing 11 canned programs.