Tour Itinerary
Place&Transport: Xian
Today's Activities: Local Wet Market, Bell Tower, Xian Ancient City Wall, Muslim Quarter
Accommondation: N/A
Meal: N/A
In the morning, our local Xian tour guide will pick you up at your hotel in Xian or Xian train station, you will find a welcome signage "Xian Private Tour". And star your tour.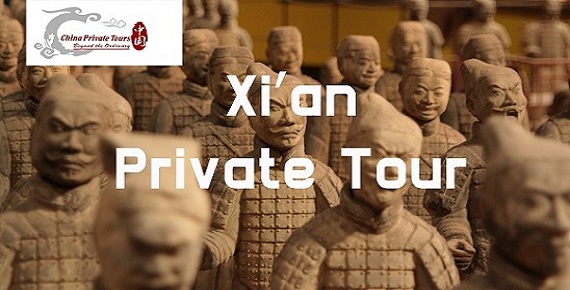 Our Xian Pick Up Sign "Xian Private Tour"
Firstly, our tour guide will lead you to local Wet market. It still remains its Chinese heritage and cultural elements.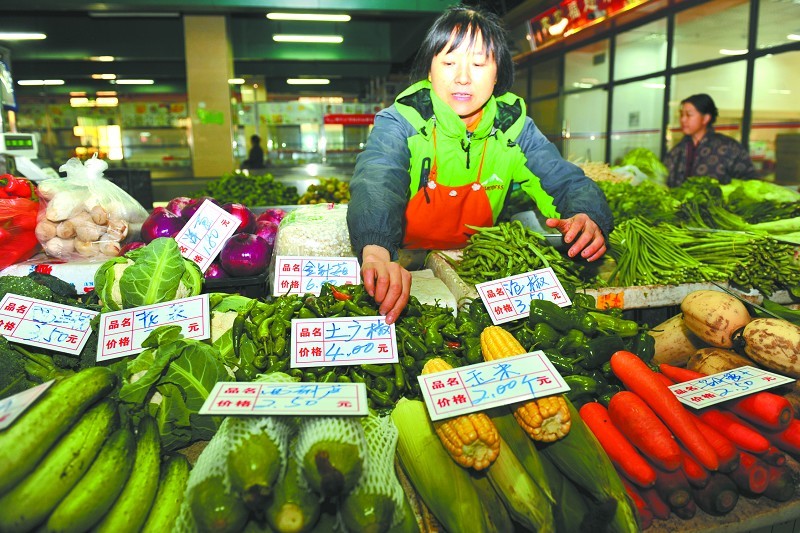 Highlight:
1. A part of Chinese culture in China: You can find typical Chinese cooking ingredients like Chinese vegetables, herbs and spices and have chance to observe the way Chinese people doing business as well.
2. A place to buy live shellfish: Whether you want to find expensive stuff like crabs and lobsters or more affordable ones like cockles, clams and prawns, you can get them at Chinatown Wet Market. The array of big, live crabs and lobsters in plastic crates is impressive.
3. A market for exotic meats: Live frogs, eels and even turtles are meat ingredients in some special recipes of the locals. If you want to taste something different and delicious without learning any exotic recipes, you can try the popular frog porridge at these places.
Next to Bell Tower. In Chinese history from Ming Dynasty, each city had a bell tower and a drum tower. The bell was sounded at dawn and the drum at dusk each day in ancient time, a means of telling time. Xian was not exception. The Bell Tower and Drum Tower of Xi'an date back to the Ming dynasty (1368-1644). The two are located in the center of the Xian city connecting the four roads from east, south, west and north within the city wall. Atop the Bell Tower you will have a panoramic view of the Xian City.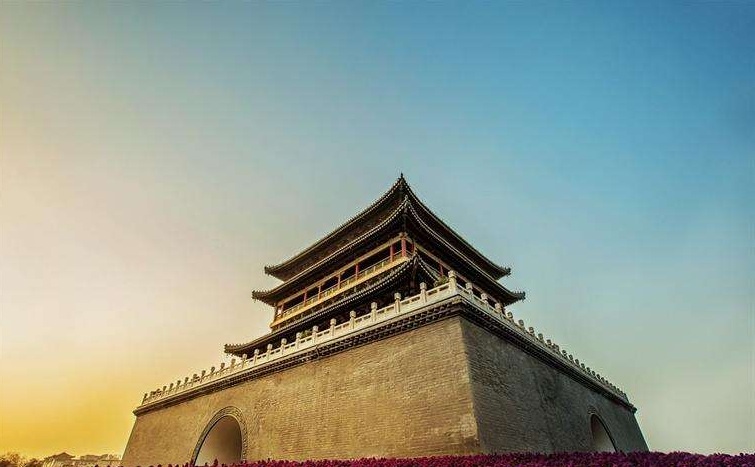 Enjoy your lunch at a local Chinese restaurant, our tour guide will give you best recommendations on spot.
In the afternoon, continue your tour to Xian Ancient City Wall. As one of the UNESCO's world Heritage Site, Xi'an Ancient City Wall was built in the 14th century, under the regime of Emperor Zhuyuanzhang in Ming dynasty, had the function of protecting the cities or towns as military defense systems in ancient China. The Ancient City Wall is one of the oldest, largest and best preserved Chinese city walls, exhibits the "complete features of the rampart architecture of feudal society".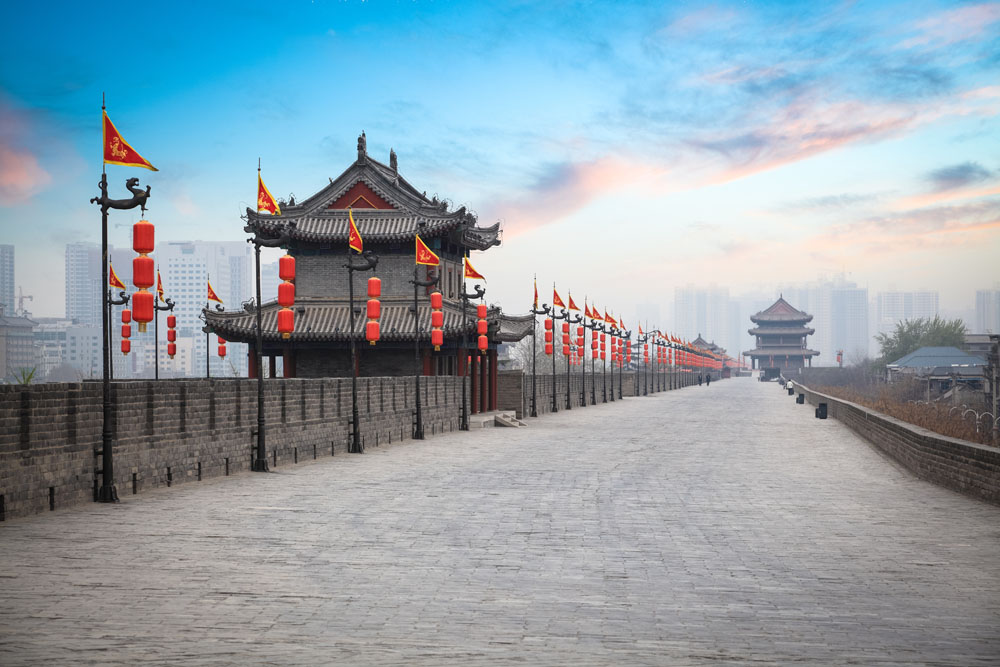 Your final stop is Muslim Qaurter. It is the most famous food street in Xian. It consists of Islamic food area, ethnic group shopping center, Great mosque and living area of Hui people. It is a place distinct for its delicious food and Islamic culture, with a history of more than 1000 years. The streets are paved by gray flagstone and the buildings are of Ming style. About 2000 years ago in the Han Dynasty after the opening of Silk Road, Changan welcomed the first Muslims: Muslim businessmen, envoys, and students. The food in the street is of north and west flavor, in which crude pancake in mutton soup, cold rice noodles, Chinese hamburger, Qishan noodles are famous Shaanxi food.Besides, there are other local flavors: Xi'an small cakes, Shaanxi pasta, Rice cake, etc. And in the street, most are beef and mutton products, in which the roast beef is especially delicious.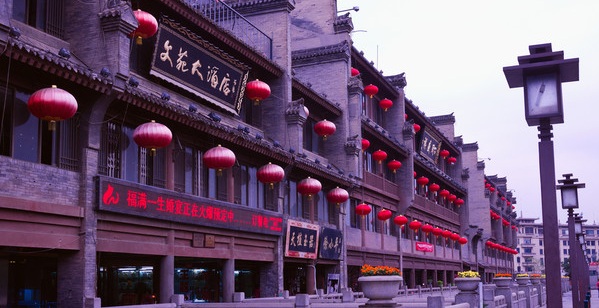 After finished Muslim Quarter, our tour guide will take you back to your hotel in Xian or Xian train station, and your attractive Xian day tour ends. Have a pleasant trip!
Price Per Person in US Dollars