Summary
DAY 1 Arrive in Xian: Big Wild Goose Pagoda, Muslim Quarter
DAY 2 Xian--Datong by Train: Terracotta Warriors, Xian Ancient City Wall, Take train to Datong
DAY 3 Datong: Yungang Grottoes, Hanging Temple, Wooden Pagoda
DAY 4 Datong--Beijing by Train: Huayan Temple, Take train to Beijing
DAY5 Beijing Departure: Mutianyu Great Wall

Day 1 Arrive in Xian
Place&Transport: Arrive in Xi'an
Today's Activities: Big Goose Pagoda, Muslim Quarter
Accommondation: Four stars hotel in Xian (can be customized)
Meal: N/A
Today, you will be greeted by our local Xi'an tour guide at the exit of Xi'an airport with a welcome signage "Xi'an Private Tour", and you will start your tour directly.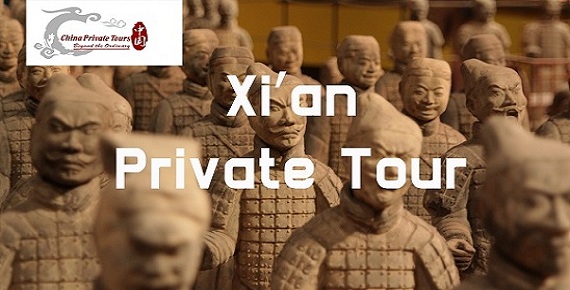 Our Xi'an Pick Up Sign "Xi'an Private Tour"
Your lunch will be arranged at a local Chinese restaurant, which serves authentic Xi'an food.
After lunch, first visit Big Wild Goose Pagoda. Big Wild Goose Pagoda is the landmark building of Xi'an, is a well-preserved holy place for Buddhist with a history of over 1300 years. The pagoda is an architectural miracle, being created with a layer of bricks but without any cement. It was designed and built in the traditional Chinese architecture style with a trace of Indian Buddhist design, and although it is a simple structure it is truly an astonishing feature of Chinese architecture. Surrounding the Big Wild Goose Pagoda, there are two squares and three gardens that emphasize Chinese style and culture.
Highlights: Its beautiful architecture, astounding scenery, and interesting displays, not to mention its historical significance, all combine to create a great destination for anyone looking to experience China.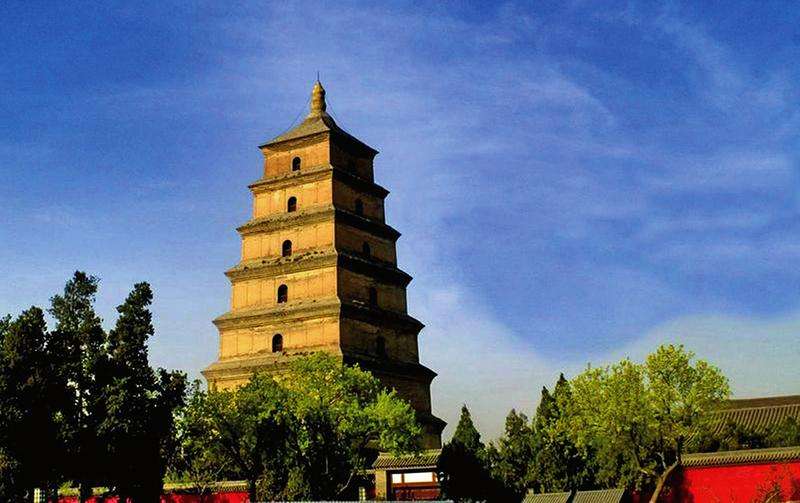 The, move on to Muslim Quarter. This 500 meters street is the hub of the Muslim community, features Muslim food and souvenir market. The main goods of these stores are authentic hand-making Muslim food which tastes very good. While still there are small stores selling the special local products of Shaanxi Province and yet others provide you with exquisite souvenirs.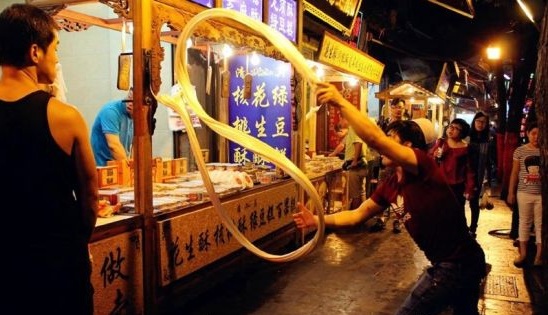 After the tour of Muslim Quarter, drive you to your hotel, our guide will help you check in and you can have a rest.
Day 2 Xian to Datong by Train
Place&Transport: Xi'an to Datong
Today's Activities: Terra-cotta Warriors and Horses, Ancient City Wall
Accommondation: N/A
Meal: B
After breakfast, your guide will meet you at your hotel lobby.
Firstly, drive you to Terra-cotta Warriors and Horses Museum. To visit Army of Terra-cotta Warriors is the main reason why you are here in Xian. The Terracotta Army is a collection of terracotta sculptures depicting the armies of Qin Shi Huang, the first Emperor of China. It is a form of funerary art buried with the emperor in 210–209 BCE and whose purpose was to protect the emperor in his afterlife. Originally the ancient funerary project for Emperor Qin Shi Huang, it is now a live museum, officially named Emperor Qishihuang's Mausoleum Sie Msueum, showing the life stories of the emperor and the once powerful Qin Empire (221-207BC) in those days of pomp and vigor.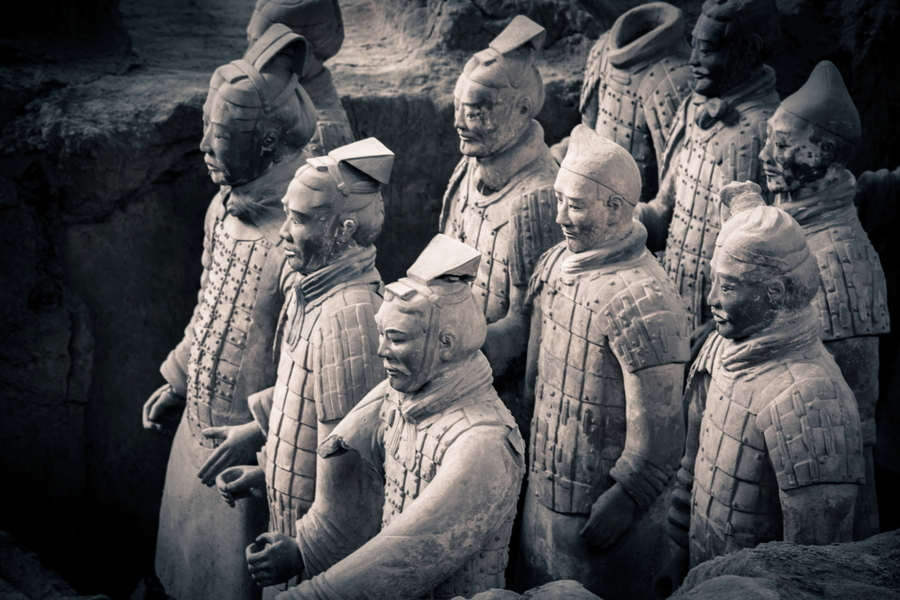 Drive you back to Xi'an downtown, and you will head for Ancient City Wall. As one of the UNESCO's world Heritage Site, Xi'an Ancient City Wall was built in Ming dynasty, had the function of protecting the cities or towns as military defense systems in ancient China.
Highlights: This city wall is one of the oldest, largest and best preserved city walls in China, exhibits the "complete features of the rampart architecture of feudal society". The city wall is about 14km in length, 12meters in height. The current city wall is an enhancement of the old Tang Dynasty structure, as a result of the emperor's wall building campaign. Biking around the City Wall is included, and is the best way to enjoy this sight. You can take in the great contrast of the ancient culture and modern Xian while biking on the wall. The walls, ramparts, gates and watchtowers, which were built in the 13th century can still be seen.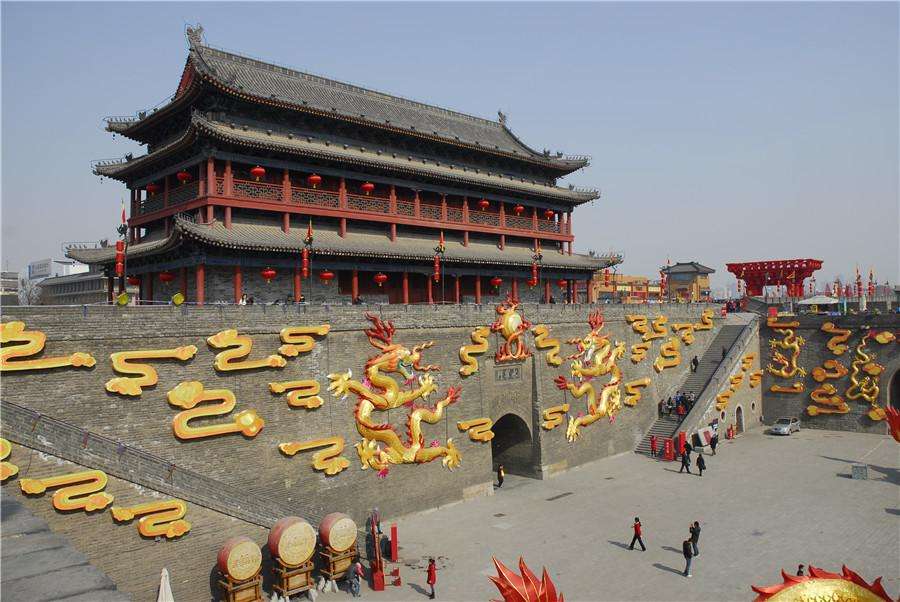 The final stop is Bell Tower. Bell Tower is a symbol of the city of Xi'an and one of the grandest of its kind in China. The Bell Tower also contains several large bronze-cast bells from the Tang Dynasty. The tower base is square and it covers an area of 1,377 square meters. The tower is a brick and timber structure and close to 40 meters high.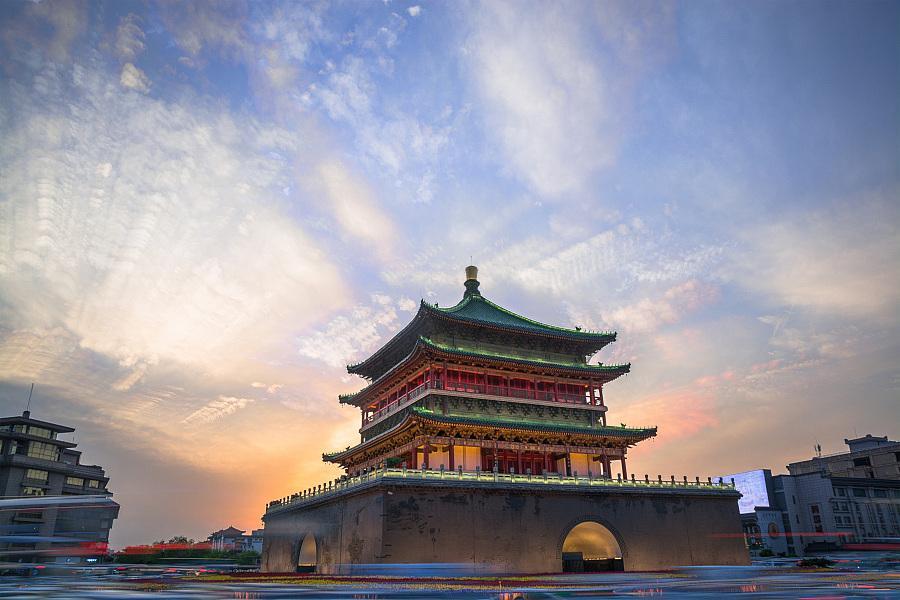 At last, drive you to Xi'an train station for your train to Datong, you'll sleep at the train overnight.

Day 3 Datong
Place&Transport: Datong
Today's Activities: Yungong Grottoes, Hanging Temple, Wooden Pagoda
Accommondation: Four stars hotel in Datong (can be customized)
Meal: N/A
After arrived in Datong, our guide will wait you at the exit of train station with a welcome signage "Datong Private Tour".
Firstly, drive you to visit the Yungang Grottoes. It was promulgated one of the first group of key cultural relics preservation units by the State Council in 1961. Yungang Grottoes were inscribed into the World Cultural Heritage List by the UNESCO In December 2001 and became first group of 5A levet Chinese Tourist Areas in May 2007.
Highlights: Yungang Grottoes, one of the three major cave clusters in China, punctuate the north cliff of Wuzhou Mountain, Datong. The 53 grottoes in Yungang Grottos include some 1,000 niches with about 51,000 statues – a treasure-trove of cave art that combines traditional Chinese art forms with foreign influence, particularly Greek and Indian.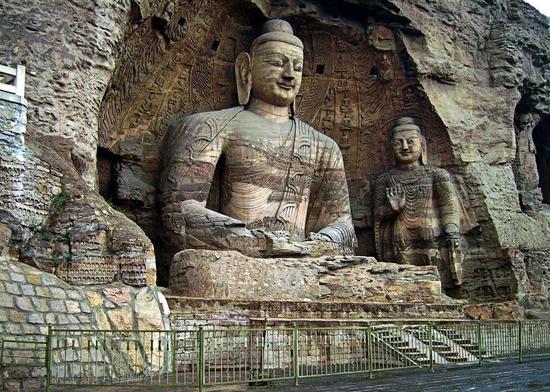 Then, head to visit the Hanging Temple. It is a temple built into a cliff (75 m or 246 ft above the ground) near Mount Heng in Hunyuan County with a history of over 1500 years. Along with the Yungang Grottoes, the Hanging Temple is one of the main tourist attractions and historical sites in the Datong area. The hanging temple is notable not only for its location on a sheer precipice but also because it is the only existing temple with the combination of three Chinese traditional religions: Buddhism, Taoism, and Confucianism.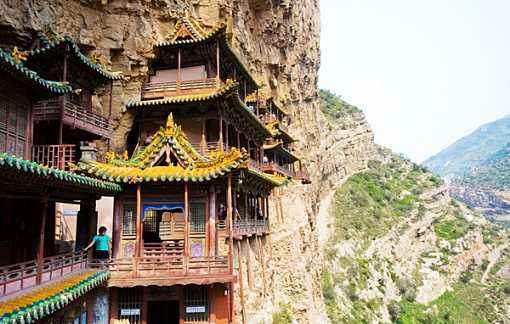 After that, drive you to the Yingxian County to visit the Wooden Pagoda. it is the only extant large wooden pagoda in China and also the tallest among ancient wooden buildings of the world. The Wooden Pagoda is the oldest and highest wooden structure in China. It is regarded as the 'First Pagoda in the World' and a gem in the architectural field. It has now also been placed under national emphases under the Cultural Relics Protection Units. With a unique octagon structure in each tier, and a special designed lightning top, the pagoda can still stand firmly and remains intact. It continues to reveal its exquisite quality in a rustic, simple manner, despite the long exposure to the elements, violent earthquakes and intense thunderbolt.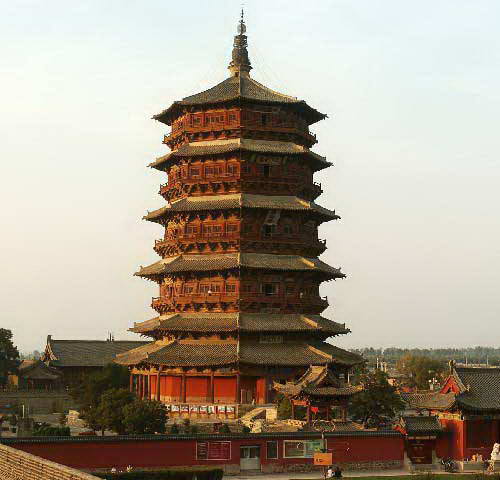 After the sightseeing, drive you back to you hotel in Datong.
Day 4 Datong--Beijing by Train
Place&Transport: Datong to Beijing by train
Today's Activities: Huayan Temple
Accommondation: Four stars hotel in Beijing (can be customized)
Meal: B
In the morning, your guide will take you to visit Huayan Temple.
Huayan Temple. The Huayan or Flower Garland school of Buddhism is a tradition of Mahayana Buddhist philosophy that first flourished in China during the Tang dynasty. The Huayen worldview is based primarily on the Avatamsaka Sutra. The name Flower Garland is meant to suggest the crowning glory of a Buddha's profound understanding of ultimate reality. The Huayan School is known as Hwaeom in Korea and Kegon in Japan. This tradition also had a strong influence on Chan Buddhism.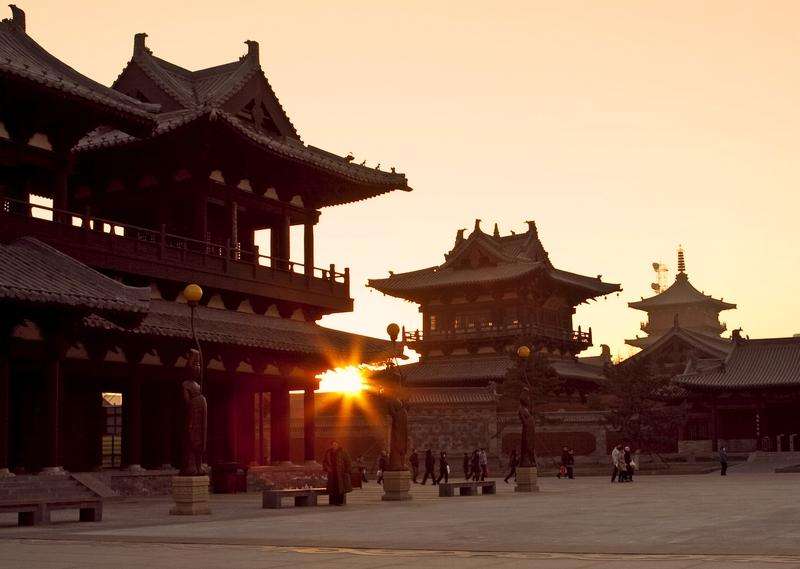 After lunch, drive you to the train station and you'll take train to Beijing (around 6 hours). Once you arrived, your guide will pick you up at the exit of the train station with a welcome signage "Beijing Private Tour" and drive you to your hotel directly.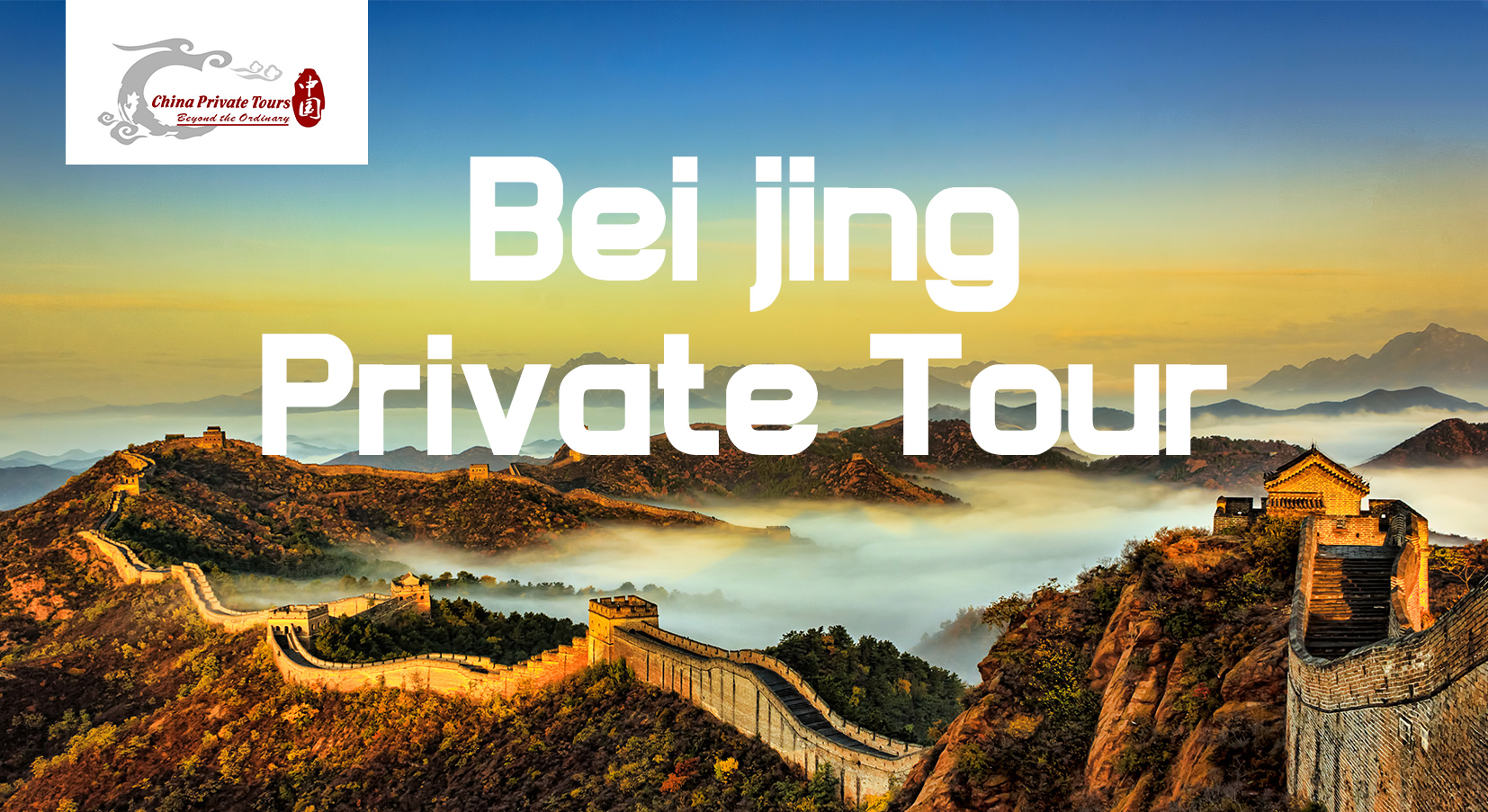 Our Beijing Pick Up Sign "Beijing Private Tour"
DAY 5 Beijing Departure
Place&Transport: Beijing
Today's Activities: Mutianyu Great Wall
Accommondation: N/A
Meal: B
In the early morning, you'll be transferred to Mutianyu Great Wall, it takes around 1 hour for one way.
Beijing Great Wall is one of the Seven Wonders of the World. Today you'll visit the less-crowded section of Great Wall-- Mutianyu Section. "If you haven't climbed the Great Wall, you haven't seen China." Many of your friends who visited China before might have told you this. It is indeed an experience of life. As one of the best-preserved parts of the Great Wall, Mutianyu section of Great Wall used to serve as the northern barrier defending the capital and the imperial tombs. It's known for its beautiful surroundings - dense woods and rich pastures changing colors with the seasons of a year. Good sightseeing with nature, take photos from different places and angles so you'll have plenty of memories you can share with your friends when going back home.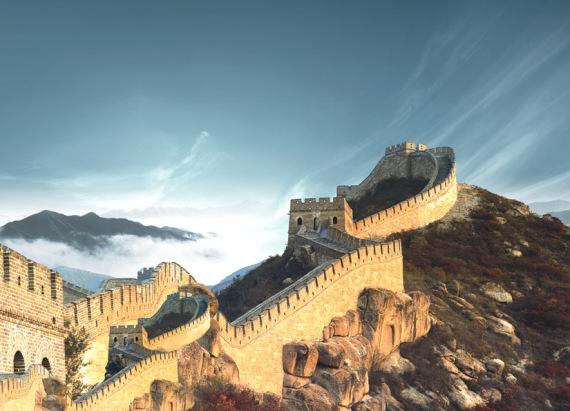 After lunch, transfer you to the airport and you fly back home.
Price Per Person in US Dollars