Tour Itinerary
Place&Transport: Xi'an
Today's Activities: Terracotta Army
Accommondation: N/A
Meal: N/A
In the morning/afternoon, our tour guide will pick you up at your Xi'andowntown hotel and you will find a welcome sign. And you half day tour of Terracotta Army start.
Firstlly, you be transferred to Terracotta Warriors (around 40 minutes for one way). Terracotta Warriors and Horses Museum is known as "the eighth Wonders of the world", the museum shows a surprisingly high level in sculpture which is listed as the most significant discovery of the 20th century. Up to now, there has discovered a total of 179 accompanying burial pits of different connotations and various shapes in Qinshihuang's Mausoleum area. The discovery of these pits has provided all important significance in the research of the burial system of the Qinshihuang's Mausoleum, the characteristics structures and characteristics of the burial pits. However. What makes people feel amazing is that of all the burial pits, none has been found survived from being burnt down.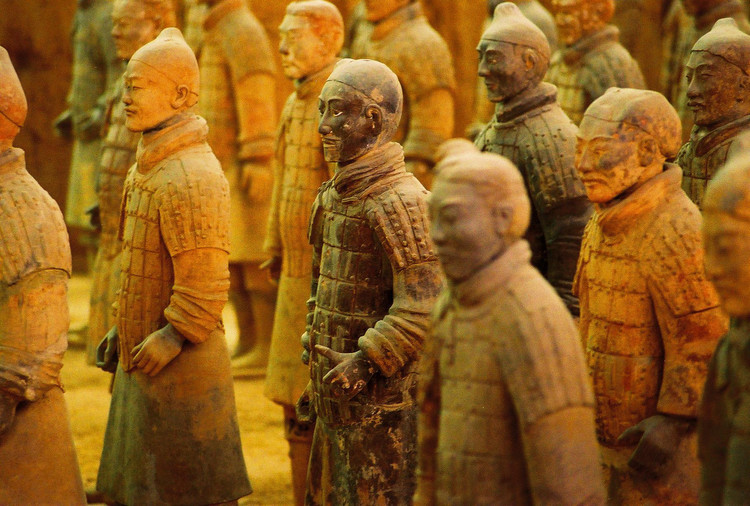 Three pits have been excavated and can be visited. The largest pit, Pit 1, is believed to contain 6,000 warriors (only 2,000 are on display) and horses. They are all life-sized, facing east, and are lined up in battle formation. What is particularly striking is the fact that no two of them are alike. Pit 2, which is smaller than Pit 1, contains around 1,300 warriors and horses, and it is still being excavated. It is worth mentioning that the figurines of general, the soldier on the horse, and the kneeling soldier were the first to be discovered in this pit. The smallest pit, Pit 3, contains 72 warriors and horses, and is believed to be the army headquarters due to the number of high-ranking officers unearthed there. The Bronze Chariot Pit exhibits two painted bronze chariots in a large scale in a small museum to the right of the main entrance. The bronze chariots are the earliest, largest, and best-preserved bronze artifacts in the world, crowned as "the King of Bronze Ware". The last site you will visit is the Mausoleum of Qin Shi Huang. According to historical records, the palace is filled with precious stones, and underground rivers of flowing mercury defend against intruders. Considered too dangerous to excavate, 95% of the mausoleum is still buried and its contents remain secret. The tomb has little to see, so we will visit the site by viewing at a distance instead of taking a close look at.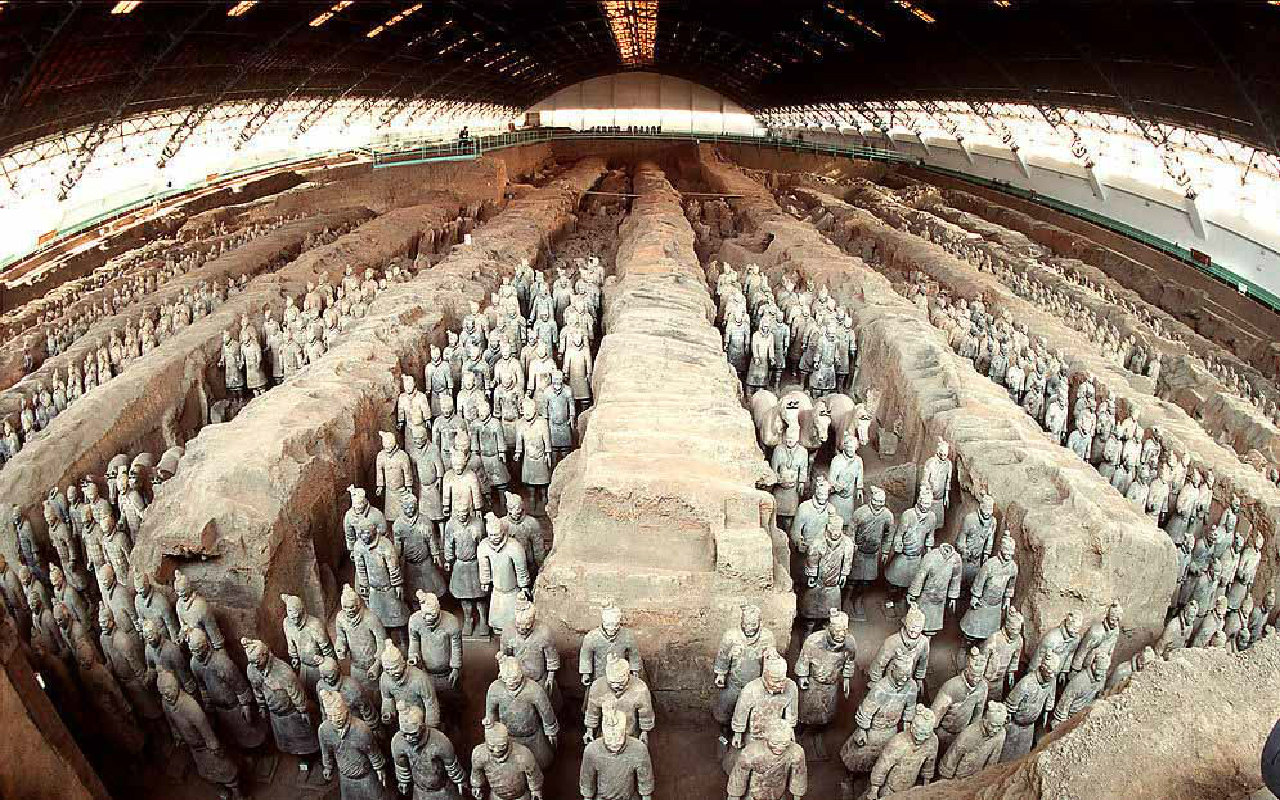 You'll be transferred from the museum to the best ViewPoint where you can view the whole area of the Maosoleunm of Qin Shi Huang. You'll be shocked by the large size of the mausoleum. Your tour guide will tell the story why the Qin Shi Huang choose this site to expect to continue his rule in death as it had in life, and some inference about the structure and distribution of the underground palace.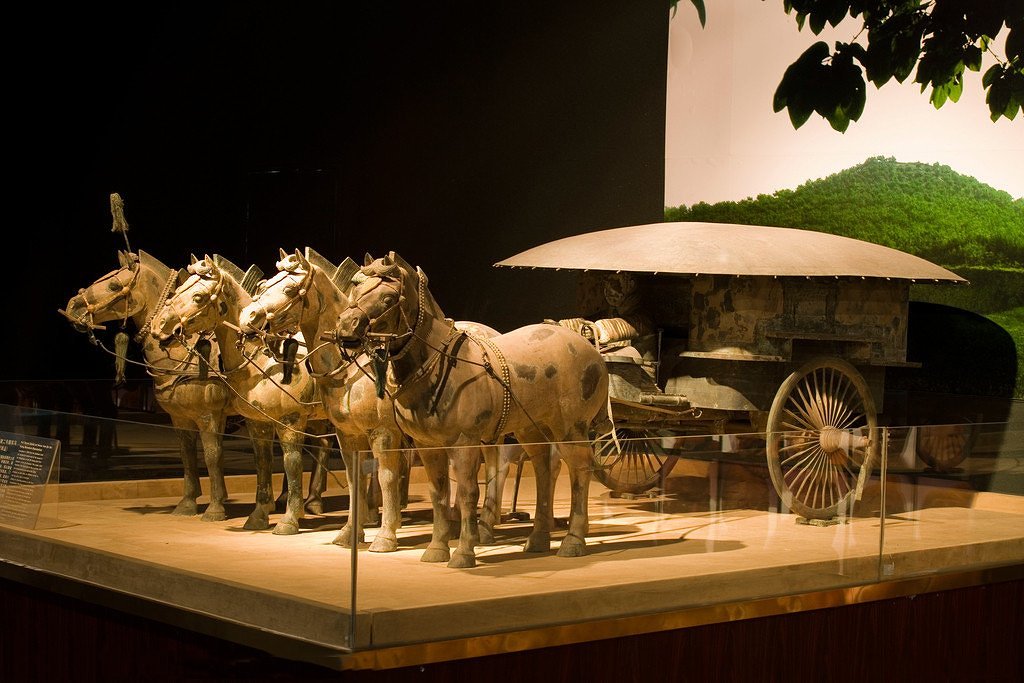 After finished the sightseeing, drive you back to your hotel and your tour ends.
Price Per Person in US Dollars