Xi'an Nightlife
Xi'an, famous for its glory of ancient days and its modern nightlife also begin to sparkle. Xi'an's nightlife is vibrant enough to satisfy a whole range of taste and tempos and offers a fine example of how the site of an ancient civilization can blend well with new culture. Places such as night clubs, karaoke, discos, bars and cafes are all good places for you to get yourself a relaxation. You can sing and dance, which will take tiredness away.
In a word, you will be captivated by the various of activities in Xi'an.
Entertainments in Xi'an at Night
Tang Dynasty Dinner Show
Tang Paradise is earth-shaking at home and abroad. Besides, the night view is more amazing than the daytime view. It is a combination of food and entertainment. The food is delicious including Xi'an dumpling, black mushroom consomme, prawns with honey glazed walnuts, beef tenderloin... Upon the spot, you will be shocked by its gorgeous costume and grandiose spectacle which is the mirror of the Tang Dynasty's flourish.
Address: No. 75 Chang'an Road, Tang Dynasty Palace, Xi'an
Opening Time: 18:50-20:10 (Dumpling dinner); 20:30-21:40 (Show)
Admission Fee: 220 CNY / Person (show only, dumpling dinner not included)
500 CNY / Person (show and dumpling dinner included)
How to get to Tang Dynasty Show Palace
Subway: Take Line 2 and get off at Nanshaomen Station;
Bus: Take No. 603, 215 or 239, and get off at Caochangpo Stop.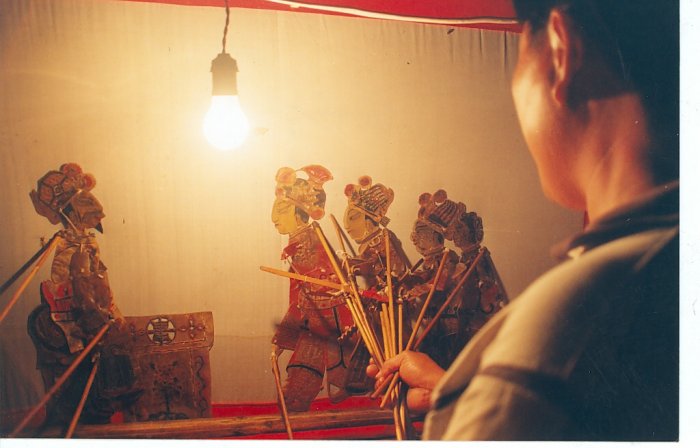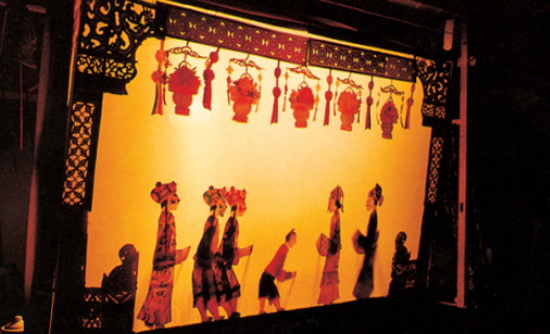 The Shadow Show
The Shadow Show also refer to Piying xi in Chinese (皮影戏). The Shadow Show is an age-old popular folk art of China. It is a very interesting performance, which is used the leather puppets and lamplight to perform behind a screen. The show obtains materials from the ancient historical stories and folk legends and the performance enjoys vivid, lovely, amusing and fascinating.
Address: No. 144, Huimin Street, Lianhu District, Xi'an City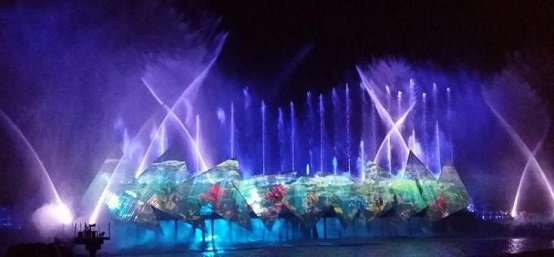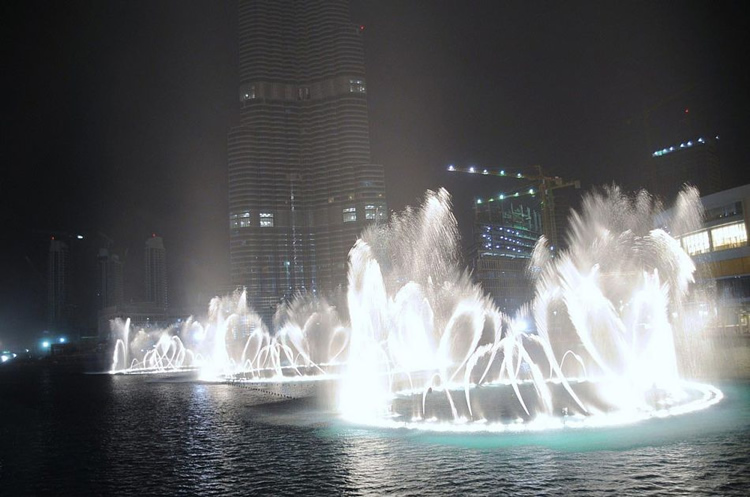 Musical Fountain Show
Musical Fountain is a must-see on your Xian tour. The North Square of the Big Wild Goose Pagoda covers some 110,000 square meters and is the largest music fountain in Asia. It is surrounded by spectacular sculptures and well-maintained landscaped areas. This is not only one of the most impressive squares in China but is also an important national monument to Tang culture. What is most amazing is that the sound, the light, the water and the color of the fountain are harmoniously combined
Address: North Square of the Big Wild Goose Pagoda
Opening Time: Every 12:00 and 20:00 from Monday to Sataurday;
12:00, 14:00, 16:00, 18:00 and 21:00 on Sunday.
Places to Go in Xi'an at Night
The Bell Tower
At night the Bell Tower in the historical centre of the city is illuminated to provide a striking backdrop for the surrounding shops and restaurants. This is perhaps the best place to start your evening and to get a feel for the city's nightlife and a great location to soak up the buzzing atmosphere with the spectacle of light and color against the dark blue dome of the night sky. As the bell tolls in the Bell Tower you can imagine yourself standing in the city as it was centuries ago.
Address: Beilin District, Xi'an
Admission fee: 35 Yuan (extra 10 Yuan is required for hitting the bell for three times).
Opening time: 08:00-22:00 (April-October), 08:00-17:30 (November-March).
Show time of Bianzhong and Guzheng: 09:00, 10:30, 11:30, 14:30, 16:00, 17:00
How to get there:
Take buses No.4, 6, 7, 8, 26, 29, 45, 46, 118, 201, 203, 205,206, 208, 214, 215, 216, 612, K605, K600, K606 and get off Zhong Lou stop.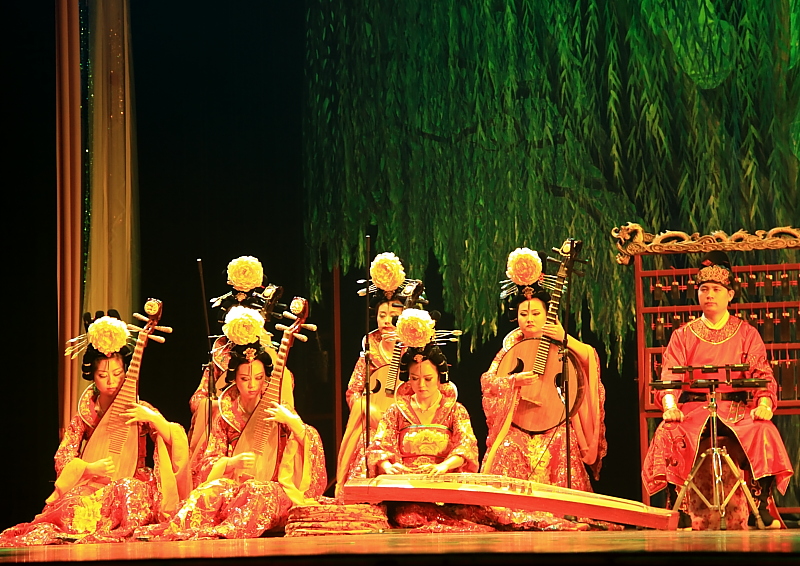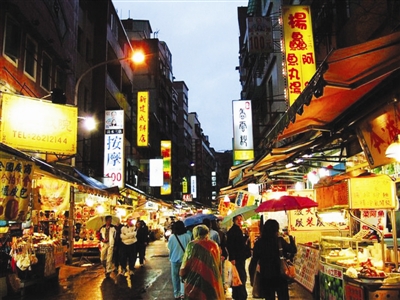 Night Market with Dumpling Dinner
Xi'an has a wonderful night market near the central mosque that is a must-visit for gluttonous eaters. They have loads of stalls with interesting and unusual foods, including loads of good sweets that are sort of reminiscent of Middle Eastern things, with a lot of honey and sesame.
Karaokes (KTV)
The Karaoke craze has swept the whole of East Asia; Xian is no exception. It has become a distinct part of nightlife culture in Xian. The office workers and students in Xian enjoy visiting karaoke bars. Some of the most popular clubs in Xian have provisions for karaoke. Among the many is Xialudi KTV, which is easily one of the most visited Nightclubs in Xian. It is located on the fourth floor of No. 23 Yanta Bei Road. KTV is common name given to those clubs which have Karoake Box. Also enjoying the same popularity is Real Love Night Club, another KTV in Industry Exhibition Building in Xian.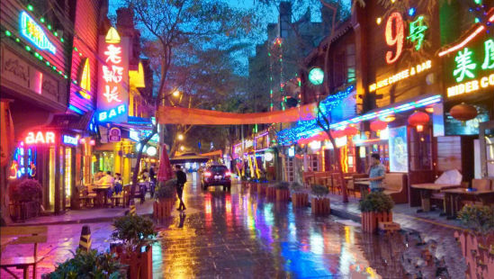 Pubs and Bars
There are some lively pubs and bars crowded along the short Nandajie, The bar is a great place for people to relax themselves. People sing and dance to relieve stress there. Salsa, probably is your best bet on Fridays and Saturdays. It's a good place for making friends as well, with a comfortable atmosphere.
King Garden Bar
Picturesquely located just outside the gate of Yuxiang Men, this slick bar is a cool spot to hang out with Xi'an's high rollers. With illuminated bar top, snappily attired bar staff, subdued lights and chill-out sounds, the setting is sharp. A lovely outside garden area awaits for the warmer months. A small Tsingtao beer is CNY 55, so it's not cheap.
Opening Time: 7pm-2am
Tel: 029 8797 3366
PuLa Nei Pi JiuFang (Kempinski Hotel Xi'an) Restaurant
Address: No.6West Section Euro-Asia Avenue, Xi'an, China
Tel: 029 8355 0000